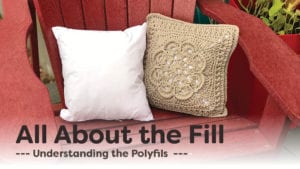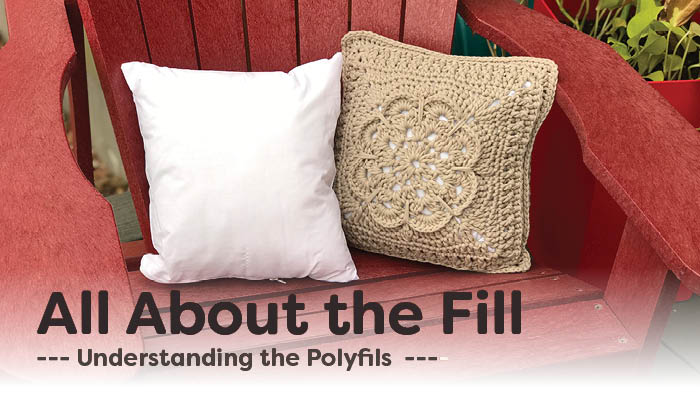 Is Polyfils Equal?
The quick answer is "no". So let's see what the differences can be.
Have you ever bought a pillow for your bed? You give it a squeeze test at the store. You have a choice of soft, medium or hard. It's not always about how stuffed the form is, it's about the choice of materials within.
Polyfil is a form of plastic, thus the word poly is in the name. I find crafting stores tend to be more money for their pillow forms compared to stores like Walmart. Yes, I'm a penny pincher and know this but I tend to get what I pay for.
If money was no object, I would choose a Michaels pillow form over a Walmart pillow form. I find the Michaels pillows are properly stuffed and will last a lot longer. The ones I get have the zipper at the bottom. So if I want to add more fill I can just open the zipper. Vice versa if I want to remove some stuff, I can do that. It gives me 100% control of the form.
Sure, in the Walmart versions, I could cut an opening to add or remove stuffing but I know this is a first world problem, it's inconvenient.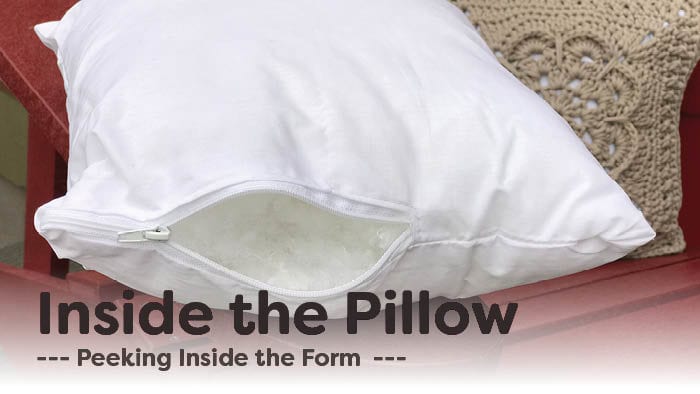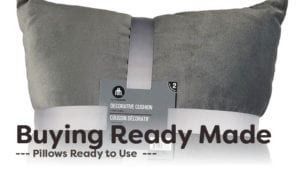 The colouring of the form isn't always ideal and sometimes, a finished ready to use pillow could be cheaper than a blank pillow form.
So a walk down the pillow section of a home decor store may be in order to buy a pillow form that matches the colouring of your project. It stops the peek-a-boo of the white form from being shown. The colouring of the pillow shows through but matches your project better.
Filling a Project without a Form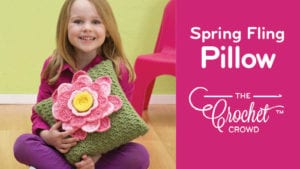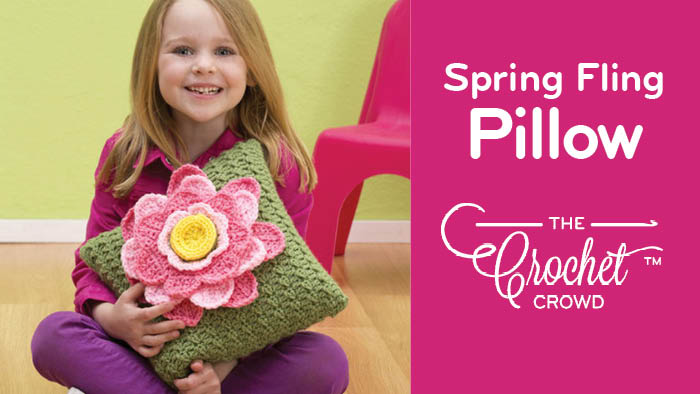 I crocheted a Spring Fling Pillow once and stuffed pillow without a form. See the model version, it's full and not being crushed as she holds it? Mine didn't come out the same.
The form keeps the polyfil in check with not allow it to expand beyond the form shape. If you stuff a project without a form, it's the crochet stitches that will fight the polyfil back. In many cases, choosing the wrong wrong stitches or hook size can cause the project to bleed the stuffing through the stitchwork. Many of us probably have experienced this.
So what about Amigurumi?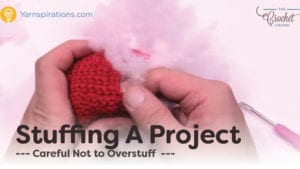 Amigurumi Stuffing
I find the polyfil can effect Amigurumi Dolls the most. The type of polyfil you use is the difference of a project where the stuffing is popping out from the stitches and the sturdy nature of the project.
When we want the dolls to have structural strength, you need to choose a fibre that isn't so soft. Soft promising fill has a lot of giving to it. You need to find a fibre that is stronger and less likely to collapse when squeezed.
Yes, you can stuff a doll with the soft version but it's easy to overstuff a project to get the feeling of the project you wanted. In overstuffing, you can blow apart the stitchwork to reveal the fill between the stitches.
With Amigurumi, it's better to use a much smaller hook that is tighter. I tend to have an obsession to make bigger hooked projects to have a sizeable project but in my decision to do that, the stuffing is usually revealed.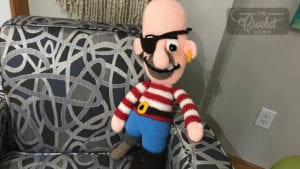 The crochet pirate that I crocheted is a project I'm not happy with. He has absolutely no support to him. If you pick him up, it's like a rag doll. He has support for his neck and head but still flops over. He is unable to stand without falling over.
I crocheted him with too big of a crochet hook. His stitches in his head and bottom area are already blowing apart with the stuffing inside him. I should have reduced my hook size and used a firmer polyfil.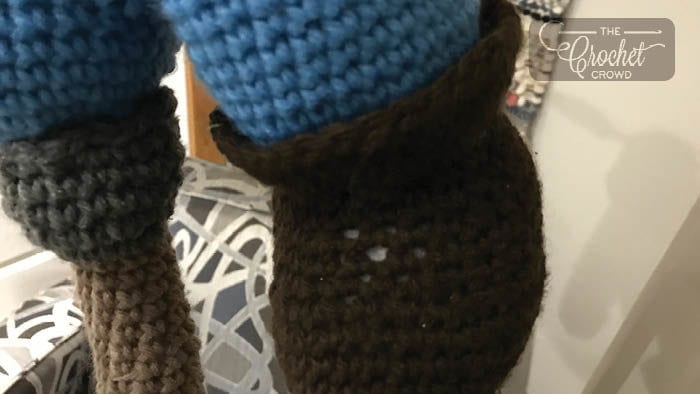 So next time you are out and about if you see options for polyfil, know they aren't equal to each other. You could probably get away with most things if you are more careful on your crochet hook size and make your stitches as tight as can be. Yes, you may have a much smaller project but then you will have a sturdy project and an easier time with stuffing at the end.
JOANN Fabric & Craft Stores have a vast selection of fills as they specializing in fabrics and more. If you live in the USA, you may want to pop over for a visit to see the differences.
More Ideas to Polyfil
No post was found with your current grid settings. You should verify if you have posts inside the current selected post type(s) and if the meta key filter is not too much restrictive.