Crochet Peppermint Pillow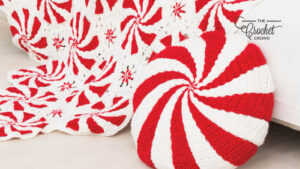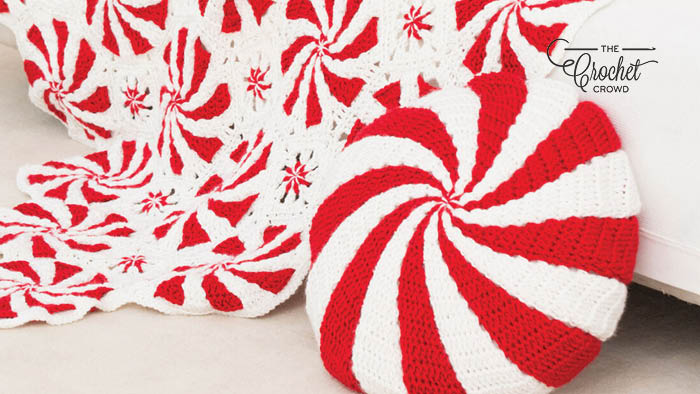 The Crochet Peppermint Pillow belongs as a set to the Peppermint Throw. It is created similar to the way the motifs are done on the blanket with a big difference between them.
The Peppermint Pillow is a 1 piece unit that starts off at the middle and grows outward. Once it hits the final width, it then decreases again to go back to the middle on the opposite side. Meaning, in short, it's not two pillow faces joined together.
---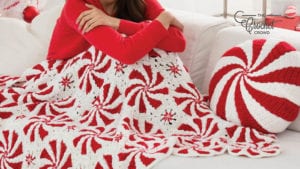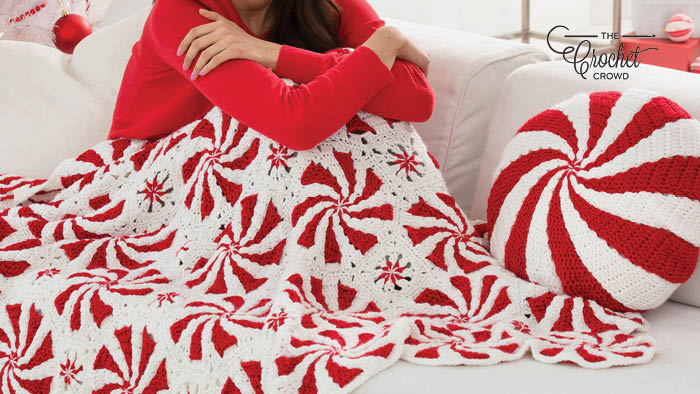 The Peppermint Throw is part of this same pattern and the video was filmed in 2014. It's one of the biggest Christmas Tutorials all the time due to the final outcome. In fact, I have created a mini workbook for this afghan as the afghan is more complex than it may appear. The booklet is designed to help you.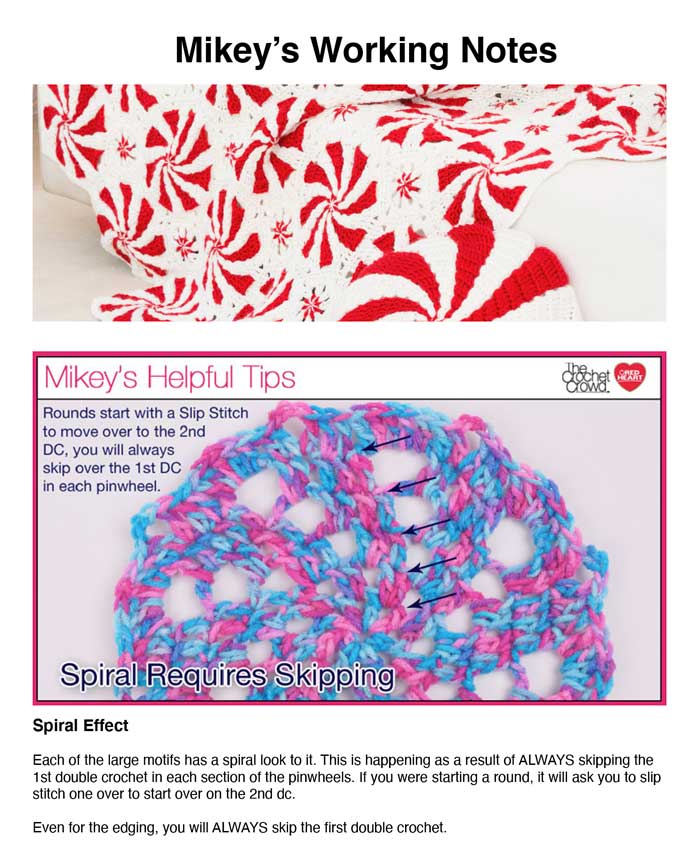 Pillow Sizes
During filming, I didn't have a 16″ pillow on hand and the craft store didn't have any in stock. The pattern as written, can do a 16″ pillow face. However, I didn't want to waste my time and I figured out difference sizes.
14″ Pillow – Rnds 1 – 20, then rnds 29 – 47 to finish. (Skipping rnds 21 – 28)
12″ Pillow – Rnds 1 – 16, then rnds 33 – 47 to finish. (Skipping rnds 17 – 32)
More Ideas


Tutorial
More Pillow Patterns