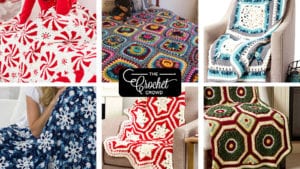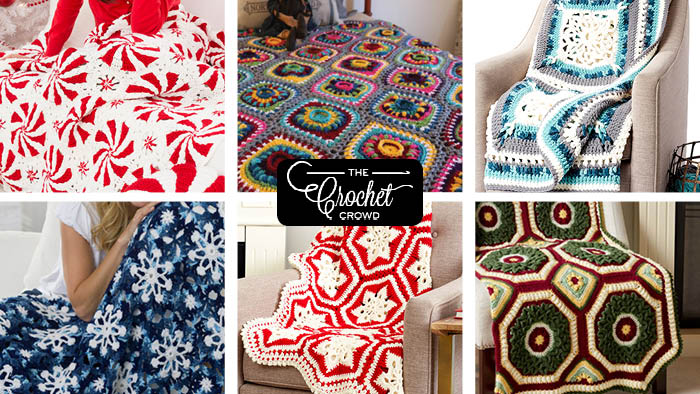 10 Challenging Christmas Crochet Blankets
To many crocheters, Christmas is a very special time of year. It feels good to pull out the decorations and make the house festive as the season changes to be very short days, especially here in North America.
Over the years, we showcased several afghans, especially for Christmas. For myself, I prefer the afghans to be more traditional in the sense of burgundy and browns instead of bright red, white and green ideas. The beautiful thing about this season, you can decorate with whatever ideas that suit your fancy.
Pattern Suggestions
Crochet Snowflake Throw
A new tutorial added in 2023 was the Crochet Snowflake Throw by Jessie Rayot. Additional resources, such as a crochet diagram for the snowflake squares, were added to this four-part tutorial series.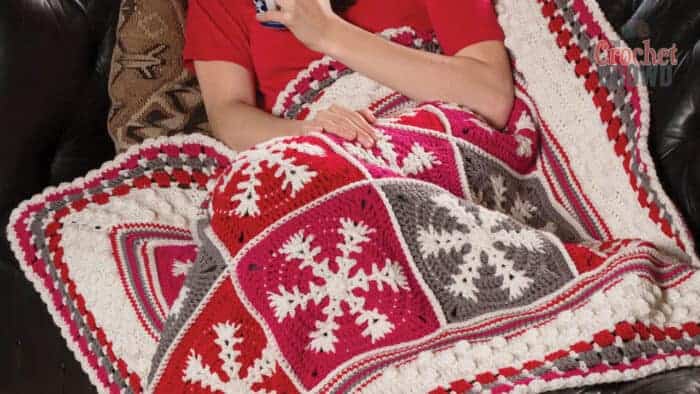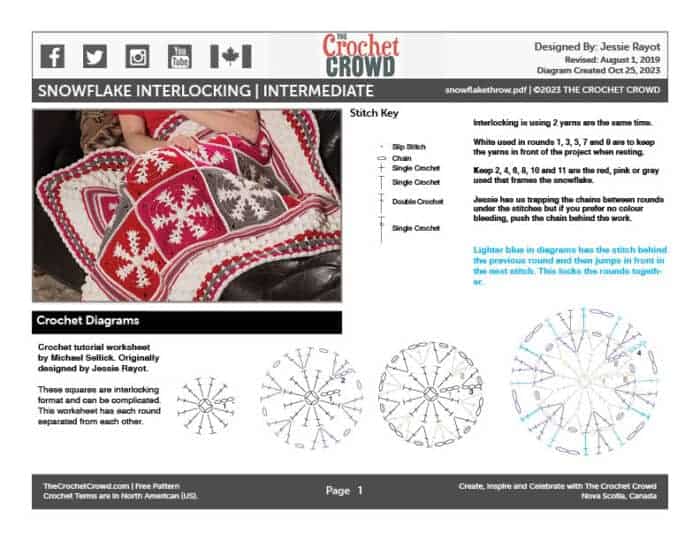 .
.
Dusty Snowflake Afghan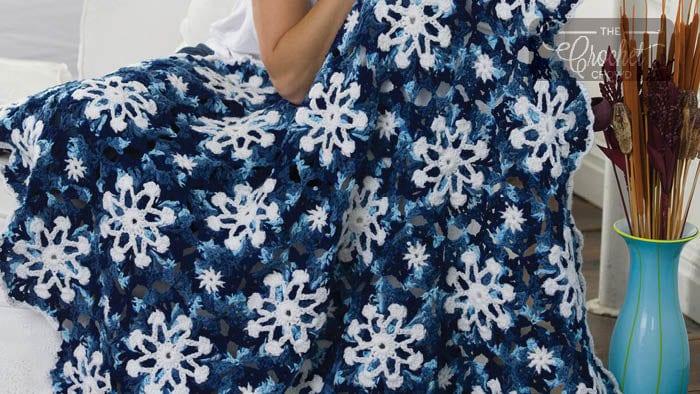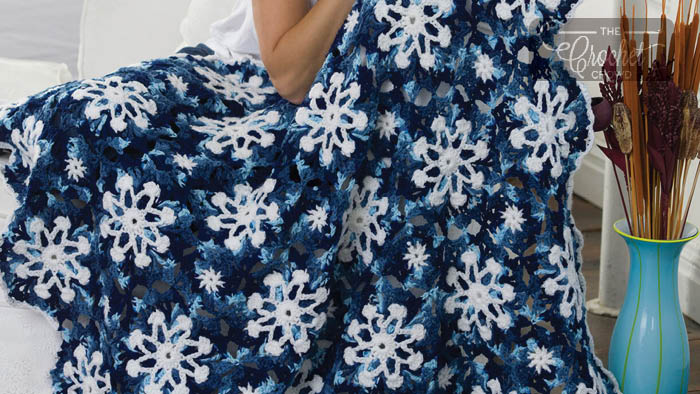 The Crochet Dusty Snowflake Afghan was one of the first tutorials we did many years ago. It's a combination of two different types of motifs that are really hard to tell when looking at the picture on its own.
There are overlaying effects on the main large motif that do the outward spokes of the snowflakes. The small motif is pretty simplistic.
What sells this afghan to me is the usage of the variegate blue yarn used. It reminds me of a snowy evening.
Tutorial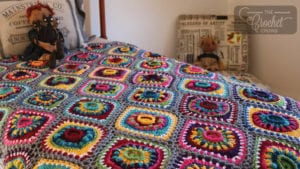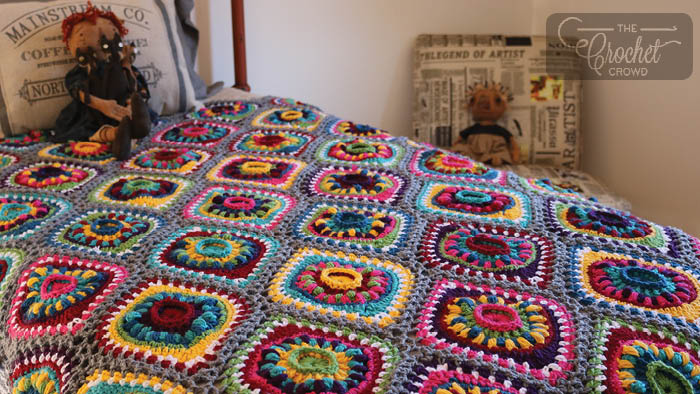 Boho Christmas Ornament Afghan
Inspired in 2016 but not actually officially developed until 2018 is the Crochet Boho Ornament Afghan. The original inspiration came from the Crochet Victorian Ornament Afghan by Kate Steinke. I really struggled with the Victorian version as I found the round beginning and ending were so confusing, at least to me. So I re-wrote the pattern in a way that worked for me and added texture as I wanted to use it on the Crochet Nutcrackers.
I held onto the idea and then pulled it back out in 2018 to re-read my notes. I then re-wrote it a second time adding even more texture and joining techniques.
We ended up doing a Stitch Along with this afghan. You can visit the Photo Gallery for afghans crocheters have done for this project.
Video Presentation on The 12 Feet Tall Nutcrackers
Tutorial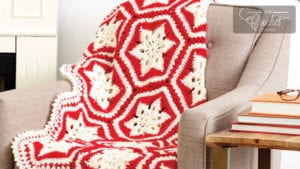 Christmas Scandinavian Afghan
I was inspired by the Tim Hortons Scandinavian Cups for 2016. I looked at Yarnspirations for existing snowflakes. I found the Assorted Lily Snowflakes and wondered if I can convert one of them to a motif. With finding Snowflake A, I was able to figure out the mathematics to do this Scandinavian Inspired Snowflake Afghan was designed.
I wanted to keep it to just red and white; however, in respect, I would have possibly chosen other colours too. I have seen this afghan in purples and blues that were really stunning.
Tutorial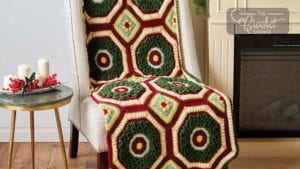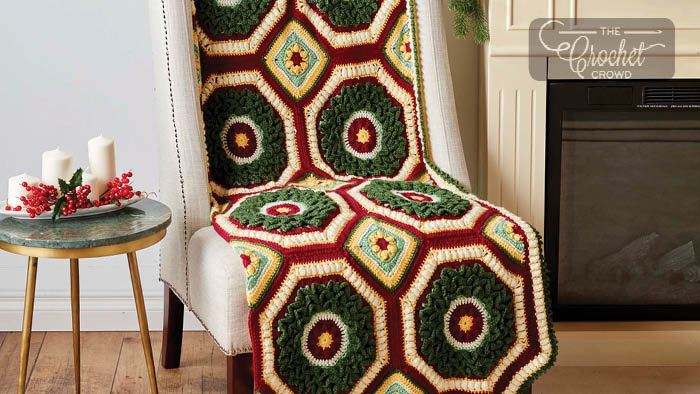 Home for Christmas Afghan
Developed in 2019 is the Crochet Home for Christmas Afghan by me, Mikey of The Crochet Crowd. Daniel and I were talking about how to incorporate a wreath onto an afghan. In 2018, I learned how to do crocodile scale stitching in our Crochet Flora Afghan, 7-month stitch-along series.
In this case, I felt it would be better to do the motifs as full and then apply scale stitch (aka crocodile stitch) as a surface overlay that pops off the motifs.
In the tutorial, I did it with red wreath instead and I think I would have been satisfied with that colouring too. I believe this afghan could be a classic design in the years to come.
Tutorial
Peppermint Afghan
When I saw the Crochet Peppermint Afghan for the first time in summer 2014, I was floored. Designed by Bendy Carter, this afghan is so incredible that it inspired me beyond belief. I knew instantly this is an afghan a crocheter could fall in love with.
The looks are a bit deceiving as you may think you just need to make 42 large motifs and be done with it. While all motifs are the same from rounds 1 - 11, the final round is different. Motifs have been assigned a number between 1 - 6. The edging is changed so the spirals can appear to be twisting instead of just all 42 motifs being the same. However, if you were to do all 42 motifs the same edging, I don't think it's a deal-breaker.
Due to the complexity of the layers and the 6 different edges, I felt it appropriate to make a workbook. I have provided a link to it below. You are welcome to save it, download it and or print it.
We also have a gallery of afghans completed by Crochet Crowd Community Members. You can see what colour combinations they came up with here. Visit the Peppermint Photo Gallery.
Mikey's Notes Workbook
I was super inspired by this afghan that I took a lot of time to examine the pattern and make working notes as there are 6 different motifs. This is the free download for the Mikey's Peppermint Working Notes Booklet.
Tutorial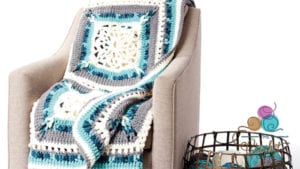 Country Snow Window Blanket
The Crochet Country Snow Window Afghan is a morph of a design created by Daniel Zondervan. Daniel figured out how to do the hexagons but was unsure how to join the motifs. I took over the design and joined the hexagons together and did a final border. We called it the Crochet Winter Blizzard Afghan. There is a tutorial for this version available.
We later figured out how to do his design to a square which we called the Crochet Icy Window Afghan. We just figured out the square without doing the assembly or border leaving that to the crocheter's design. The spiked stitches shown were something that crocheters didn't love.
Sometimes, you need to look back and see what crocheters aren't in love with. It could be colouring or yarn choices as well.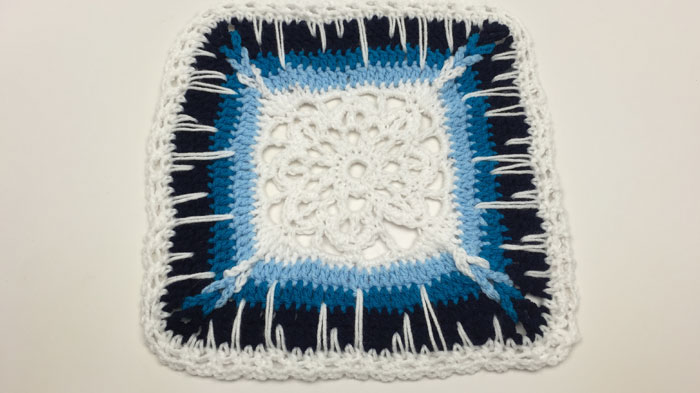 Daniel and I did the design for the 3rd time converting to Bernat Blanket yarn to see up the process. I was able to crochet the afghan in just 4 days. The usage of variegates was a pure fluke as Walmart Canada had very few colours that would align together. However, it worked in this case.
A tutorial of the Country Window Version isn't done. However, the original concept of the Winter Blizzard Snowflake Afghan is in our collection. Of course, if you dislike the Winter Blizzard Afghan, you can omit it.
Tutorial of Hexagon Concept
More Chrismas Ideas
No post was found with your current grid settings. You should verify if you have posts inside the current selected post type(s) and if the meta key filter is not too much restrictive.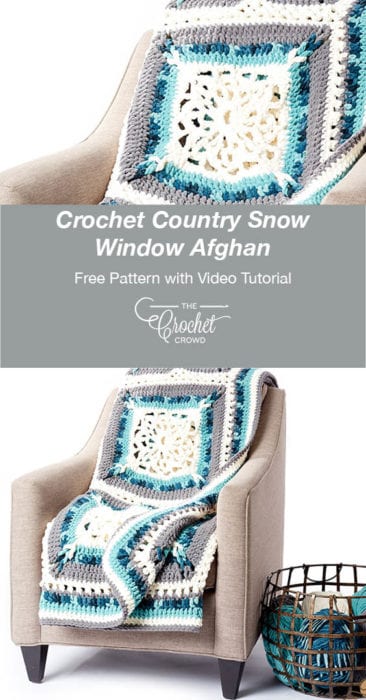 Crochet Afghan Pattern Ideas