This interlocked crochet snowflake throw, designed by Jessie Rayot, is skill-testing for crocheters looking for a challenge. It's a great festive or winter-feeling crochet throw, using Red Heart Super Saver yarn.
Though the instructions were accurate, I found myself questioning myself on round 10 if I was following them correctly.
I went ahead and did a crochet diagram for the square itself. I've never designed an interlocking type of crochet diagram before. I hope it's okay. You can let me know in the comments below.
.
.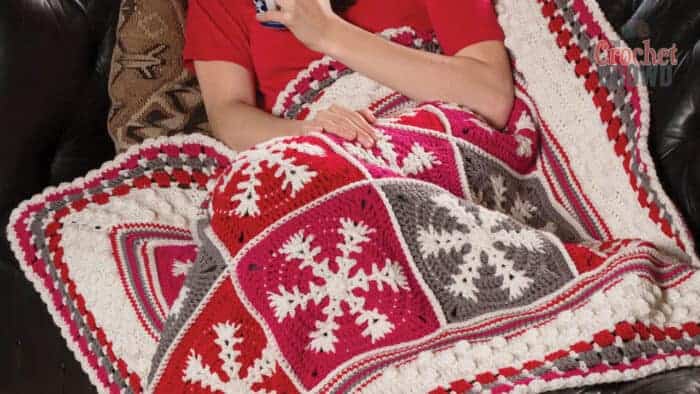 I felt the rest of the afghan was pretty straightforward to follow on the written instructions.
Crochet Diagrams
The crochet diagram worksheet is 3 pages and has rounds 1 to 11 on the diagrams to show you what to do.
Rounds 1, 3, 5, 7 and 9 have the first colour which is the white snowflake. When not in use, be sure to keep the yarn on the front side of the project. The other rounds, keep the unused yarn to the back of the project.
There is excellent symmetry in this example.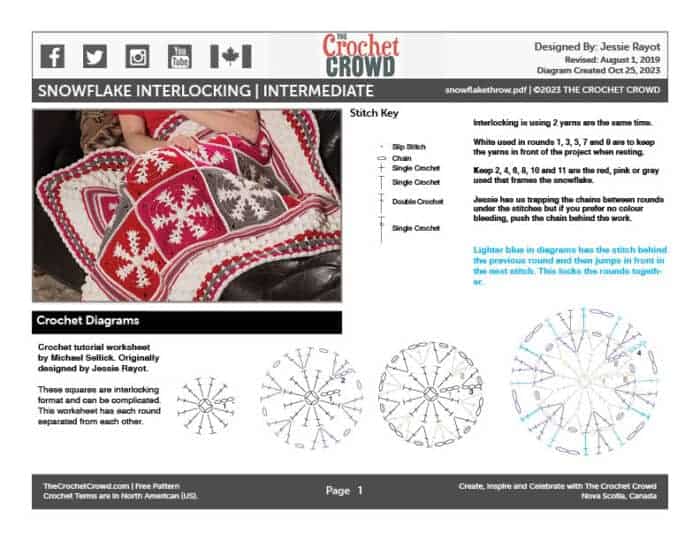 The BIGGEST Tip
Watch round 10 of the square. It had me in knots as I expected an outcome that is different from the instructions. Never assume eh!
Round 10 has the corners not equal to each other. Meaning, one corner has (2 trebles, ch 2, 2 trebles) all sharing the same ch-1 space and the other corner is spread over 2 stitches instead. 2 Trebles in the next double crochet, ch 2, and then 2 trebles in the next double crochet. You can see it on the diagram. It was where I was slipping up the most.
In the Diagrams
I have muted colouring so you can see how the yarns are connecting to each other. Chains from the previous rounds are pushed under the stitches but if you want to push the chains behind the work and have them float in behind, the look is more cleaner to the eye but that's a personal choice.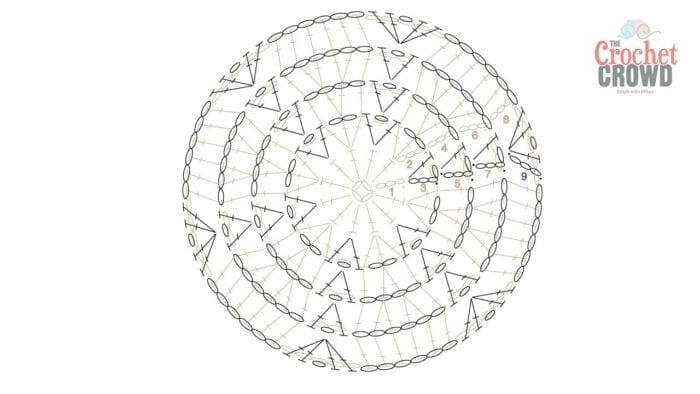 Scrap Yarn Project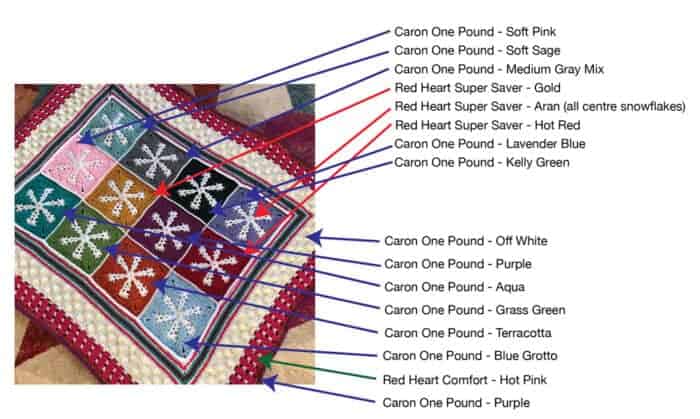 Tutorial
Another Similar Crochet Blanket
The Crochet Peppermint Afghan is one of the biggest afghans on our network. It was designed by Bendy Carter. We have full tutorial series and worksheets for this one as well. The Crochet Peppermint Pillow is also a free pattern with a tutorial to go with it as well.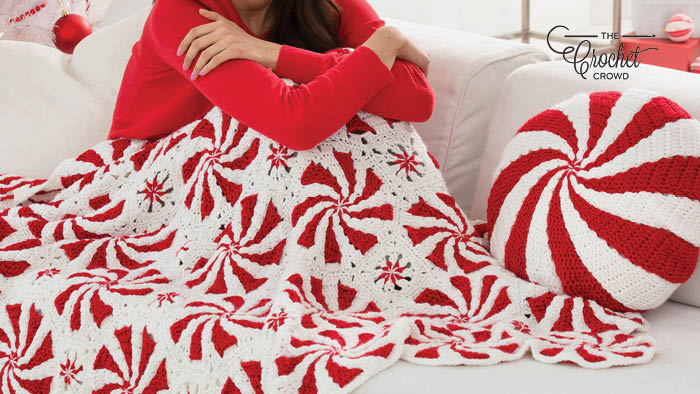 No post was found with your current grid settings. You should verify if you have posts inside the current selected post type(s) and if the meta key filter is not too much restrictive.