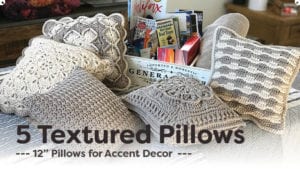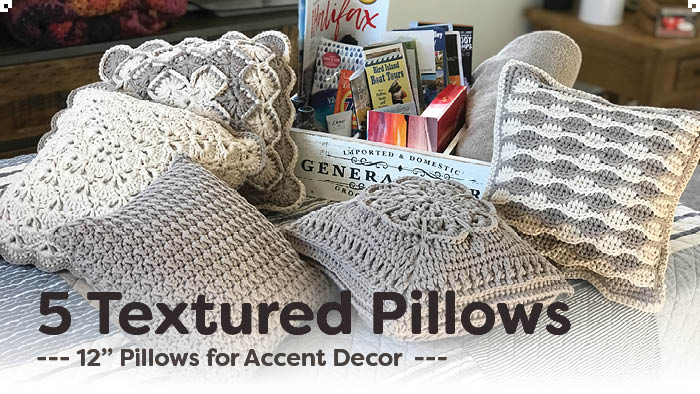 5 Textured Crochet Pillows
I created this set of 5 Textured Pillows for very personal reasons. The pillows can be solo but work together as a terrific 12″ pillow set.
I've been mentally struggling within. I needed a project that I could do for myself. I use crochet to self-heal from psychological damage I feel in the social media realm. I wanted a project that I could do for my own home. Something personal that will give me a mini sense of accomplishment. So these pillows are self-healing pillows to work through my hurt, disappointment and trying to find my own personal balance.
I initially crocheted these to make an evening project feel like I am contributing something for my own personal enjoyment. It was suggested to use these for my guest room. I didn't realize they matched my guest room.
I felt such joy in the first pillow of the Simple Textured Pillow. I felt the ambition to go to Michaels to self commit to creating a set of 5. You have no idea the joy I felt making these. It was able to push my feelings aside and give myself the mental break I needed.
So yes, here are 5 textured pillows. However, I present to you my set with such joy. I've given consent for others to steal my joy and now I am taking it back for me. Sorry, this is deep. Crochet for me is personal.
More Ideas
Click the Pics Below to Get the Free Patterns
Pillow 1 – From the Middle Pillow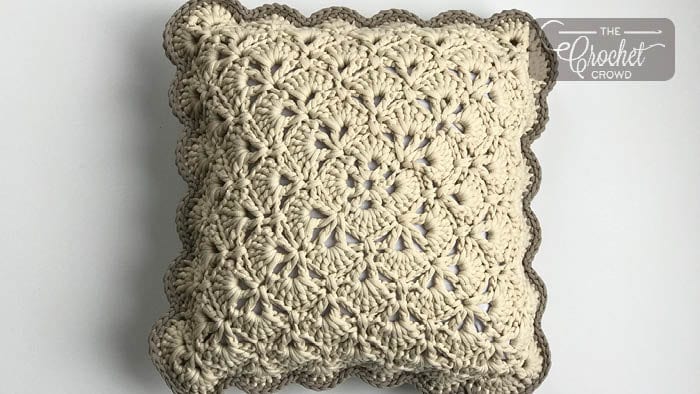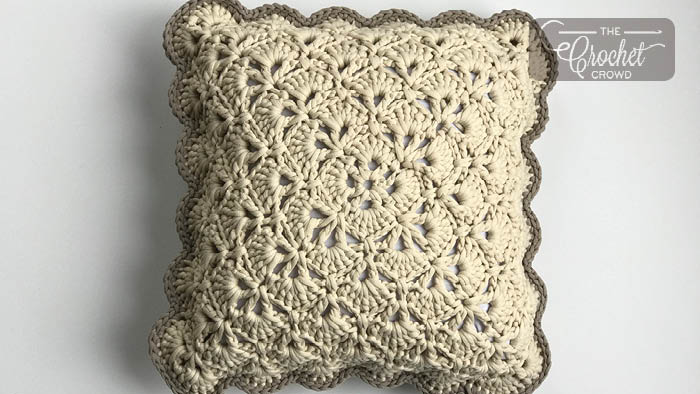 Pillow 2 – Sandbar Textured Pillow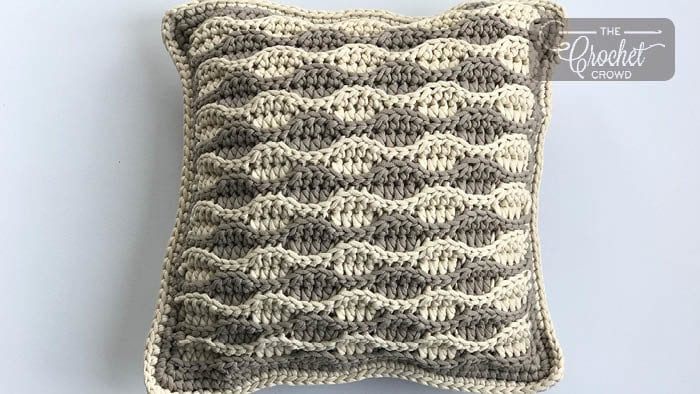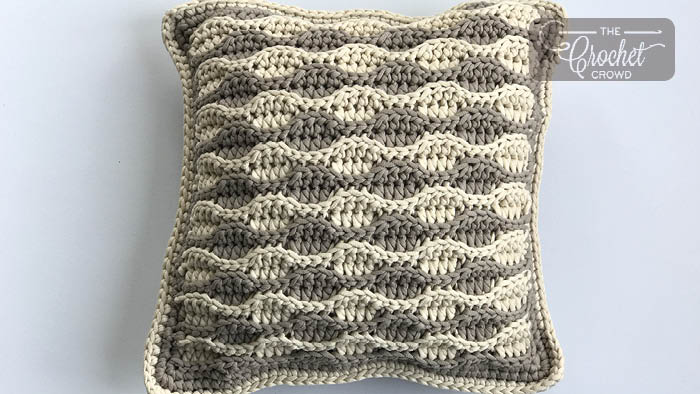 Pillow 3 – Flower in the Square Pillow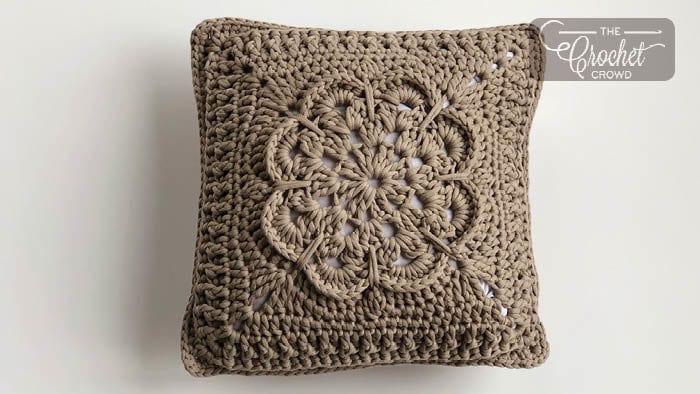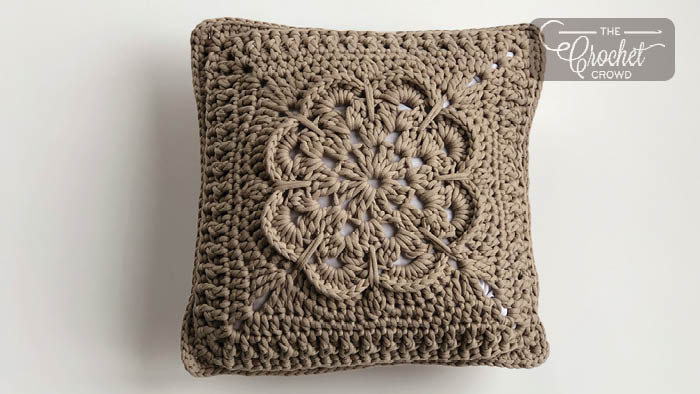 Pillow 4 – Bavarian Stitch Pillow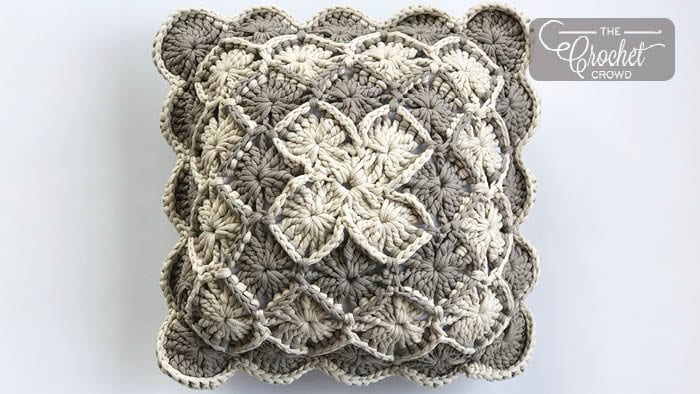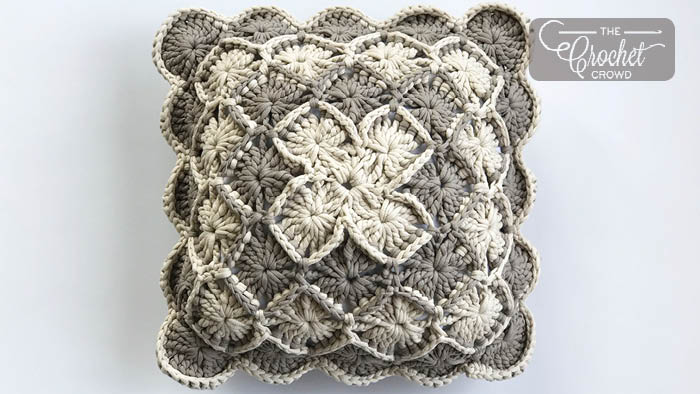 Pillow 5 – Simple Textured Pillow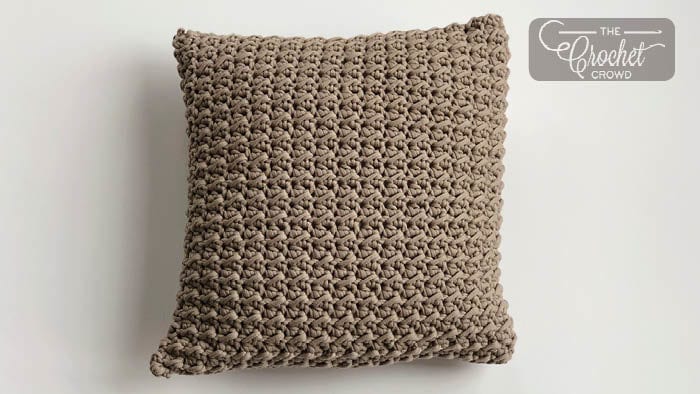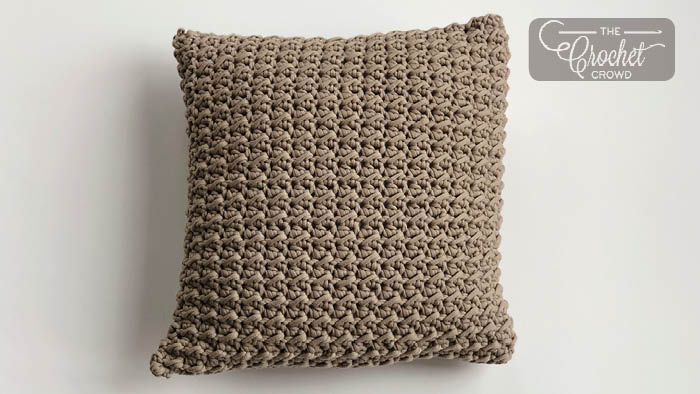 More Pillow Ideas