---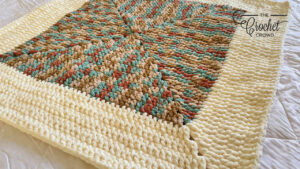 The Crochet Cuddles'n Clouds Square Blanket is made up of 2 balls of Bernat Blanket. I intentionally went to my yarn collection and said to myself, "I have this silly ball of yarn that I have nothing more of it. What can I do with just 1 ball and pair it with another?" Voila, the idea came to me.
I thought travel size baby blankets that are about 30" x 30". One whole ball of the middle and then frame it off with a second ball. Problem solved.
You can let the two balls be used fully but I did stop the first colour when I knew I couldn't do another round for it before starting the vintage white.
However, say you have two balls of the same colour or it doesn't matter to you if the colours randomly change over once the first ball runs out, just continue to crochet until you can finish the blanket to the size you prefer. You can make this design as big as you need.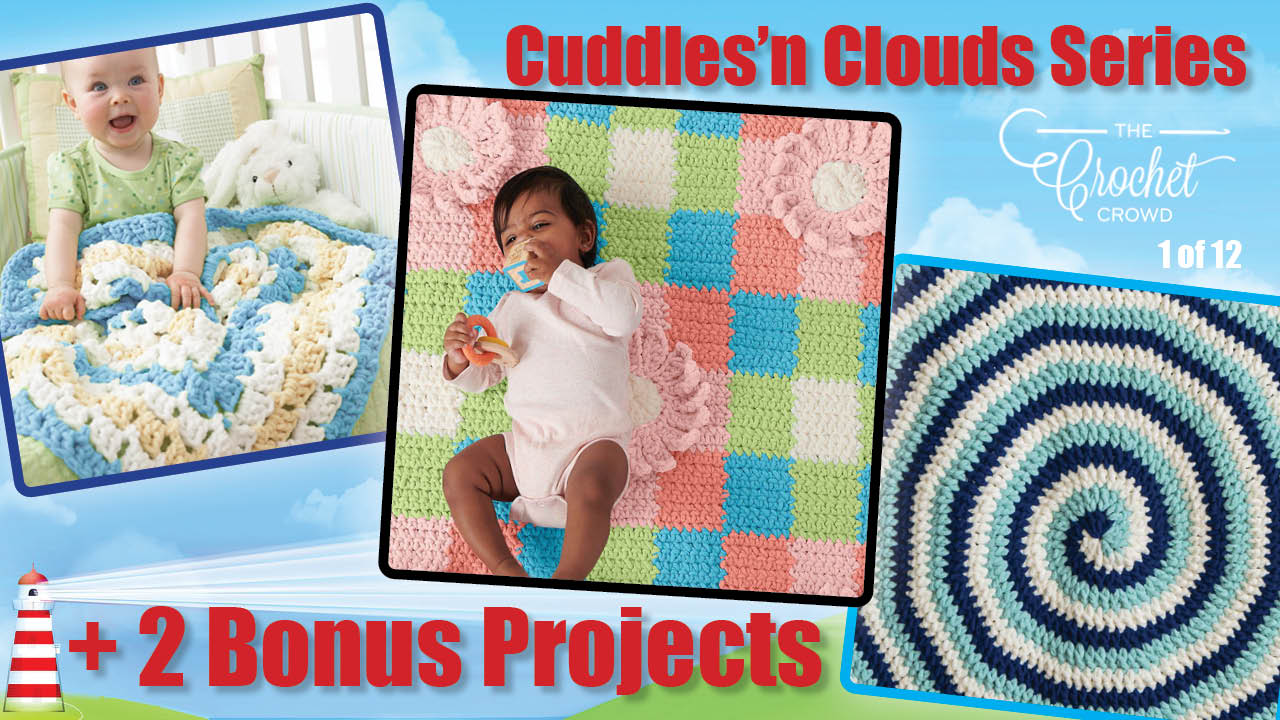 ---
Materials
Bernat Blanket, 300g / 10.5 oz, 201 meters / 220 yards
A - Sailor's Delight - 1 Ball
B - Vintage White - 1 Ball
Hook 8 mm / L/11
Size: 30" x 30" [76 x 76 cm]
Abbreviations
Beg = Beginning
Ch = Chain
Dc = Double Crochet
Hdc = Half Double Crochet
Rep = Repeat
RS = Right Side
Sl st = Slip Stitch
Sp = Space
St(s) = Stitch(es)
---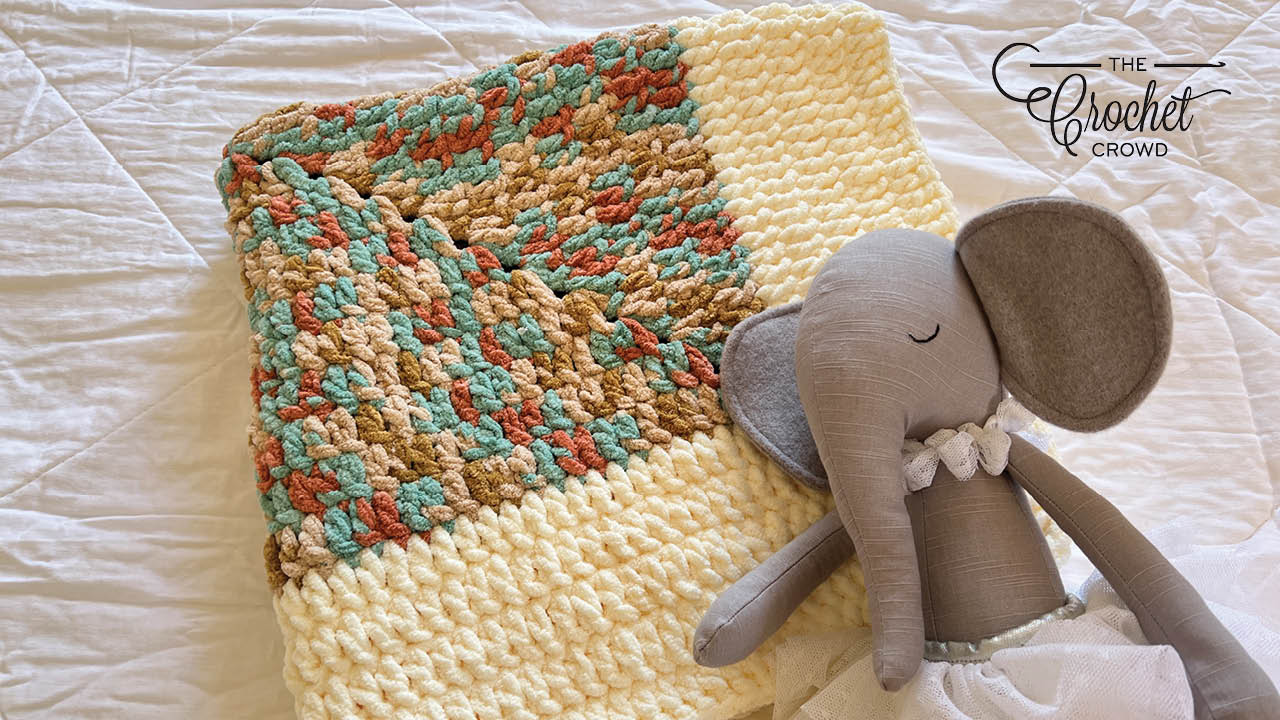 Instructions
Ch 4 and sl st to the beg ch to form ring.
1st rnd: (RS) Ch 3 (counts as double crochet), 2 dc into the ring. Ch 2, 3 dc into the ring, ch 2, 3 dc into the ring, ch 2, 3 dc into the ring, join with hdc to top of beg ch 3.
2nd rnd: Ch 3 (counts as double crochet), 1 dc into the same corner space, 1 dc into each st to next corner ch-2 space, *(2 dc, ch 2, 2 dc). 1 dc in each st to next corner. Rep from * around. 2 dc, join with hdc to top of beg ch-3.
3rd to finishing rnd: Rep 2nd rnd.
If using two colours, finish using the ball when you feel you cannot get all the way around.
In the sample shown, rnds 1 to 11 are with colour A. Rnds 12 to 16 are using vintage white. As the blanket gets bigger, you cannot do as many rounds.
Fasten off and weave in ends.
This baby blanket is 30" square. Many baby blankets range from 30" to 40". The smaller sizes are easier to travel with.
More Ideas
---
Tutorial
Not available at this time.
---
More Collections