Earth Day Recycle, Upcycle and Reuse for Crochet
Recycle, Renew and Reuse for Earth Day
Earth Day was born on April 22, 1970 brought on from a movement of 20 million Americans who demonstrated for a healthy, sustainable environment in coast-to-coast rallies.  By the end of the year, the movement led to the formation of the Environmental Protection Agency and the passage of the Clean Air, Clean Water, and Endangered Species Acts.
Over time, the movement went global and by 1990, 141 countries joined in bringing environmental issues to the world stage.
Earth Day had reached into its current status as the largest secular observance in the world, celebrated by more than a billion people every year, and a day of action that changes human behavior and provokes policy changes. – See more at: http://www.earthday.org/about/the-history-of-earth-day/#sthash.MfKIg5Bt.dpuf
Today, let's all celebrate our precious Earth.  Take a look around your own little corner and see if you have anything that you can recycle.  Of course as someone who is obsessed with yarn, I have found some fun ways to make interesting yarns from items that might normally take up space in our landfills.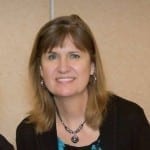 Be creative! 🙂 – Jeanne – The Crochet Crowd