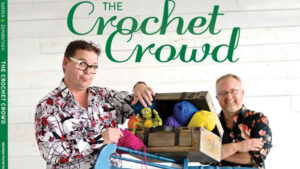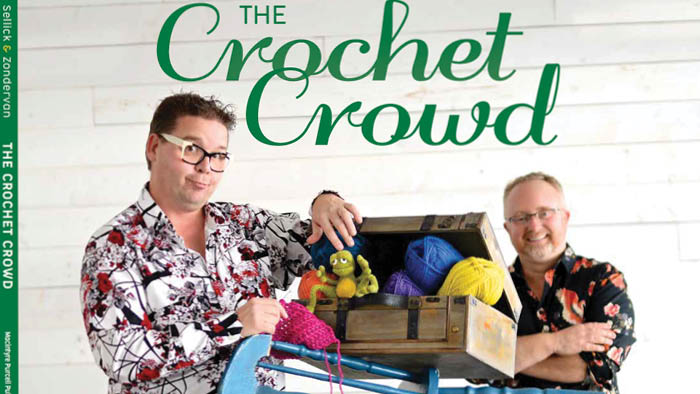 While it's fantastic to be accurate, with any crochet pattern and significant projects, it's easy to make a mistake. Here are the known mistakes and fixes for them. Professionally, this is known as errata.
Learn more about our Book and how to get it here. 
First Printing July 2021 has the following known errors and fixes for them. These were fixed before the second printing on Sept 10, 2021.
Errors are in red with the corrections in blue.
---
Fixed for the Second Printing – September 10th, 2021
Page 30 and 31: People felt the order was wrong. Was moved in the book to not break up the story. This was intentional but people prefer it not be in its place. We agree with the assessment as well.
Page 49: Tester Nancy Elliott's name was misspelled. The spacing issue between the Gauge. DK in the sentence structure. Added ( ) around #3 Weight for consistency.
Page 53: Word sunset has the T cut off of the name. An N is cut off the word of reflection.
Page 64: Stitch key shows half-double crochet. That's not used in the pattern. To be removed. 
Page 86: Stitch key should read Extended Single Crochet. It says Extend.
Page 87: It states to follow special instructions. It should have stated follow special stitches.
Page 113: Kathleen's middle name is misspelled. Noborah to Neborak.
---
To Be Fixed for Third Printing
These will be fixed before the third printing.
Page 52: 19th Rnd: With A, join with sl st to next ch 2 sp. Ch 1, *3 sc in each ch 2 space around. Join. Break. Turn. 240 sc.
Page 53:  24th rnd: With A, join with standing sc 1 st before the join, 1 sc in next 4 sts, 1 sc in next st going through the space between the ch 3 and n9c next post of the first shark fin to pin it back. *1 sc in next 6 sts, 1 sc going through shark fin post first and next st together. Rep from * around. 1 sc in last 2 sts. Join. 280 sc. 
Page 54: 31st rnd: Written instructions and diagram don't match at the end of the round. Written instructions are right. The diagram shows a half-double crochet join which you can still do but you will still need to fasten off. Assigning Daniel to fix diagram before 3rd printing. 
Page 73: 2nd row: Ch 1. Working in front loops only, 1 sc in each of rst first 5 (6-7) sc. *Work 1 hdc into horizontal bar created below st in the previous row (bar is below loops normally worked – see diagram). Rep from * to end of row. Turn.
Page 85: USA and Metric dimensions are incorrect. [13″ x 40″, 101 cm x 100 cm] [13″ x 151″, 33 cm x 384 cm] Fringe is not included in measurement. 
Page 108: There is double writing of the same text. Measurement approx 90 " [ 228.5 cm ] long x 20 " [ 50.5 cm ] wide . Gauge 17 sc and 20 rows = 4 " [10 cm]. Remove one of them.
Page 117: Remove Bp Back Post from the text. I put this in as I thought it would be helpful as it's a sub-abbreviation. Dc2tog in instructions refers to a back post that should be removed.
I will add any more that we find there.