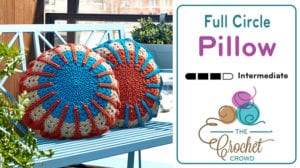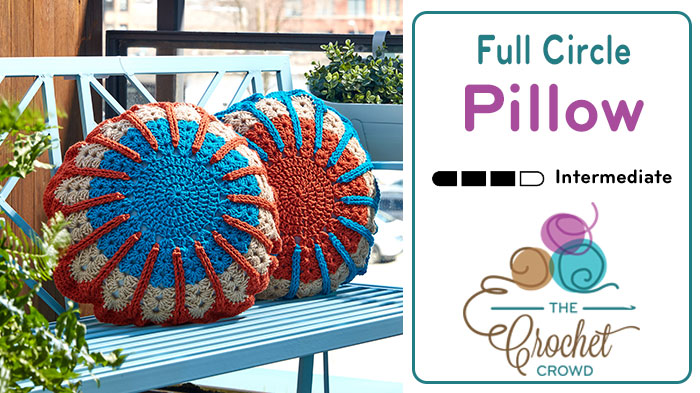 Full Circle Crochet Pillow
I think these Crochet Full Circle Pillows are the cat's meow! I love the colours, I love the shape… I just adore the layers! As Pee-Wee Herman would say, "If you love it, why not marry it!" Well… maybe he's getting carried away! Don't tempt me!


More Pillow Ideas
Seriously though, I have made a sample and my sample looks just as sweet! Easy to follow instructions and dare I say it… Oh so wonderful!
These are too nice to leave outdoors but if you are heading out for the day and want to accessorize your sitting areas, take them out but don't forget to bring them back in. I know when I saw these for the first time, it got my hand all a jitters with excitement.
Tutorial
More Pillow Pattern Ideas