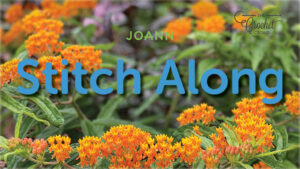 To answer the burning question is somewhat elusive as the details have not been released yet, but we are working on 'something.'
Over the years, each fall stitch along has a few mixed reviews from crocheters and knitters. People either love it or wish they had more time as the Christmas season rolls around. The idea of starting a blanket through the majority of the research shows it's a bit too late into the year for that. This has proven to be true yearly, and a new approach was taken last year.
Last year, we focused on giftable. Three projects were selected, and we ran with them over three weeks with a weekly project to share. You can see the Fall 2021 Stitch Along Free Patterns.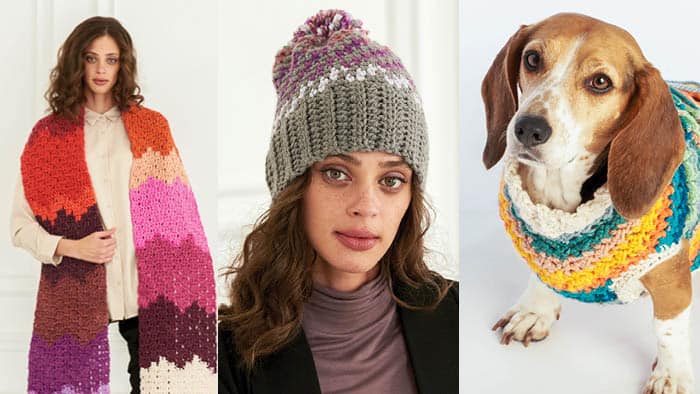 ---
Takeaways
We learned that people love choices, and they also want projects to be faster so there can be multiple happy endings. Learning opportunities but meaningful gift ideas too. For example, I loved the idea of the hat as it was something new for me to learn.
---
For This Year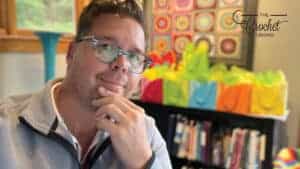 This year, the sole responsibility of running the fall program for crochet has been taken off my plate and shared with our Yarnspirations Stitch Ambassadors, including Marly Bird, Moogly, Daisy Farm Crafts and us, The Crochet Crowd. There is knitting as well.
The project selected by JOANN for me has opportunities to strip crochet back to the core. The video is 45 minutes, and the first 18 minutes show brand new crocheters how to hold their hook, yarn and basics to do the selected project. It's a win-win. The other hosts have done their magic also to strip back the projects to show success right out of the gate.
An existing crocheter will be able to blast through my project in about 1 hour. For a new crocheter, I give it about 3 to 4 hours depending on their motivation and patience with themselves.
The program will be later this fall, and announcements are not expected until late September. So stay tuned; we have some things for you and are working through them.
Pick Up The Basics Now
If you are motivated right now, we have a beginner workshop for right and left-handed crocheters. The JOANN Fall program will have left-handed in my project as well.
---
Next Full Stitch Along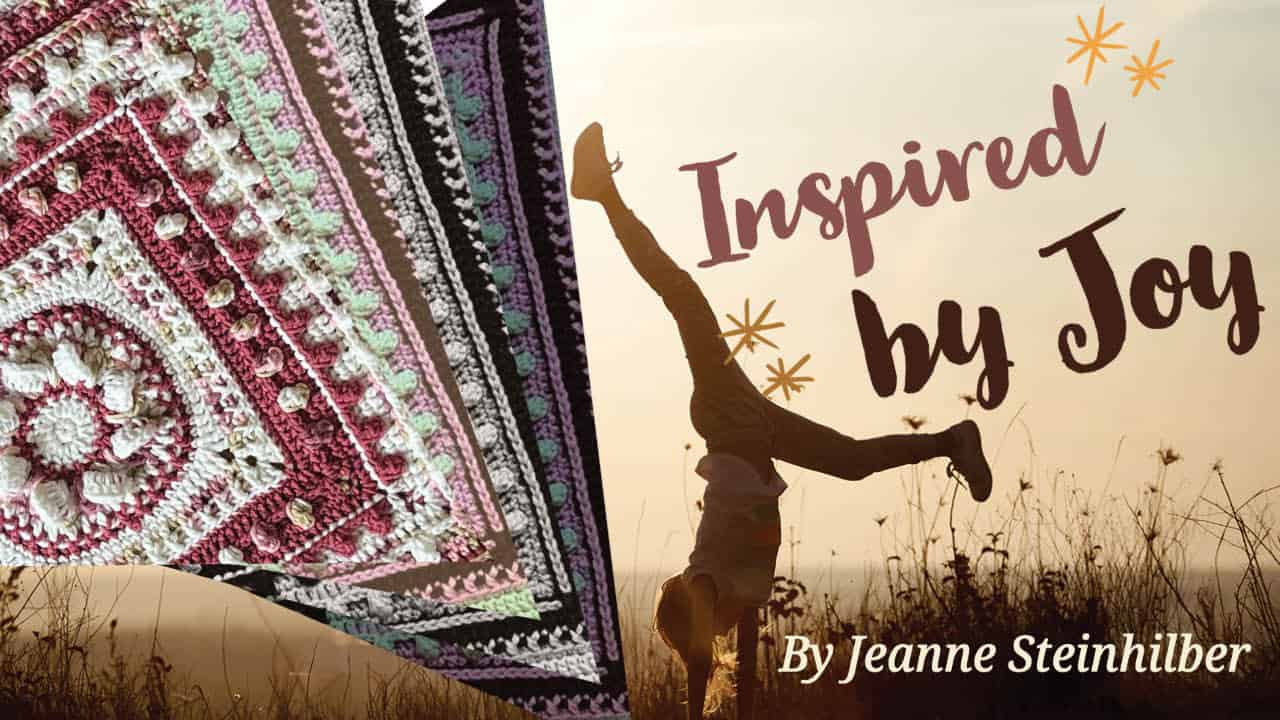 The next full stitch along that is scheduled is called 'Inspired by Joy' designed by Jeanne Steinhilber. Developed in late Spring 2022, our testers are working their way through it now. Set to begin Boxing Day, December 26, 2022, for a few weeks of stitching over the holiday season, taking you into January 2023.
While you are at JOANN or shopping on JOANN.com, you can collect some supplies if you are up for this challenge.
Afghan Size is 59″ x 59″.
Hook is 5.5 mm / I/9.
Gauge is 13 dc x 6 rows = 4″ [10 cm]
Yarn required. CaronⓇ One Pound™

(

453.6 g/16 oz, 742 meters/812 yards).

Color A – White – 2 balls. Color B – Rose – 1 ball. CaronⓇ Jumbo™

 

(

340 g / 12 oz, 544 m / 595 yds)

Color C – Rosewood – 2 balls. You can also find this yarn on Yarnspirations.com.
Jeanne has become known for excellent and thoughtful stitch alongs with textured projects. Such as her Healing Stitches Afghan a few years ago. It came to her in a time of need for self-healing. The pandemic struck as a way to hook past the pain of the moment. We believe 1000's of these afghans have been made as Jeanne met the moment in time when many people were struggling through the lockdowns.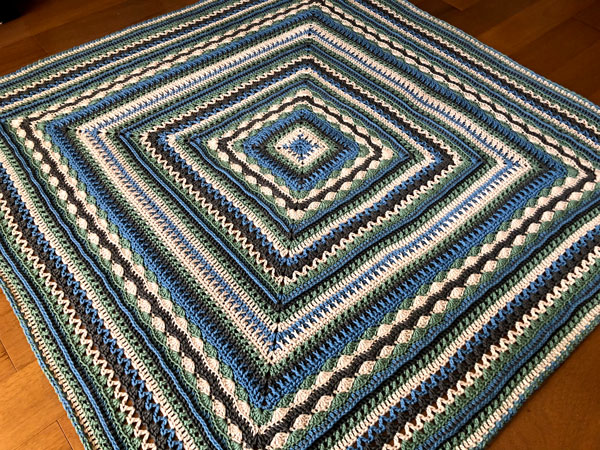 Past Stitch Alongs
Stitch Alongs