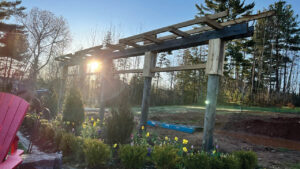 Being Canadian and higher up from the equator allows our daylight and nights to be extended depending on the calendar.
The amount of daylight dictates my creative time as I tend to crochet in the evenings when I feel it's too late to go outside. While I can shift to crocheting outside, depending on weather temperatures, it's easier to stay put in my favourite chair.
Years ago, I went to Cuba during January in my early 20s for a vacation. I couldn't believe it was pitch dark by 6 pm. I was expecting that back at home in Canada because I had always associated the warm weather with having longer daylight. Duh, I'm not the brightest bulb eh!
---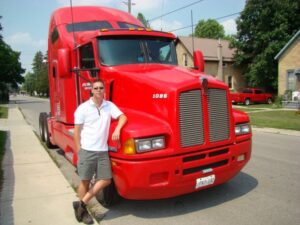 As a transport driver, I took notice of the timezones as I passed across Canada and USA from the east to west coasts. I never realized that 6 pm in a time zone from one side of the time zone to the other is completely different. In the eastern time zone, the closer you are to the coast like New York City, the light is completely different in areas like Buffalo where the time zone changes over in Indiana.
---
On my recent trip to the Panama Canal in early 2020, I learned that the time of daylight shifts very little during the year as the equator is the centre point. I was confused as I figured the hotter temperatures are regulated by daylight time. The closer I get to the equator, the amount of daylight gets and the bounce of daylight tonight doesn't have such a dramatic change.
It's a double-edged sword. We have longer daylight the higher up we are but more darkness during the winter months. The longer winter months of darkness contribute to my crochet time.
During the end of Spring, we have 15 hours and 37 minutes of daylight. Sun is up at 5:45 am well before most of us around out of bed.
We have 8 hours of 40 minutes of daylight in winter solstice time.
It's approximately 7 more hours of daylight.
If we lived further north, the sun would be up earlier and the days would be longer to the point where it would be sunlight 24 hours but then darkness for 24 hours during the winter.
What I find funny is that I have to film the Fall Stitch Along in July when we are at peak light and trees are at peak. When the stitch-along rolls out, the background and lighting are completely different. But you know, always working ahead.
---
The change of daylight time doesn't bother me for the hour shift but I do know people where this is a hot button. It impacts people on different levels but for me, lack of sunlight generally plays a direct factor in my happiness. You could be the same way.