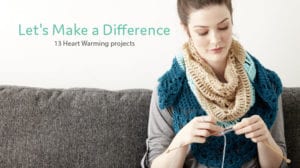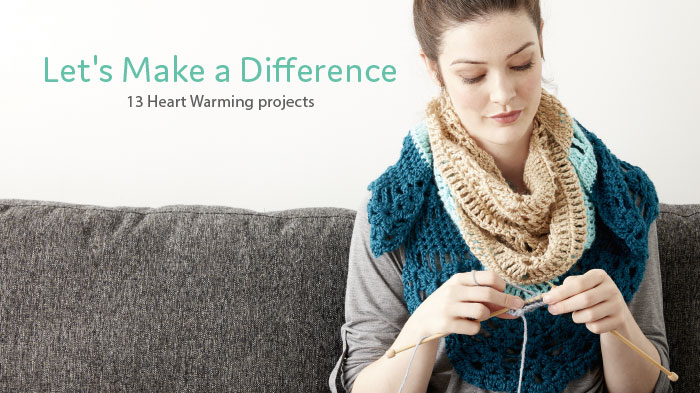 Let's Make a Difference
Yarnspirations has done it again, another fabulous Charity Focused Lookbook. If you remember, their last Charity Lookbook was about winter wear called Stitch It Forward. I also did a number of the projects inside that Lookbook in tutorial format. This is the Let's Make a Difference Pattern eBook.


More Lookbooks to Consider
Stitch it Forward Lookbook Tutorials
In order of popularity.
Lookbook Preview
Yarnspirations designers did a special twist to this book. They included cats and dogs into the charity mix. I know a few people who crochet mini blankets for cats and dogs for the shelters. So not only do you have projects for those in wheelchairs, babies but you have a few choices for pets. I made my kitty a pet bed too! 😀
The patterns for the entire book are relatively simple to understand. The complicated project is probably the Comfort Shawl as seen on the cover. It's not hard, it just requiring your attention to counts. Other than that... Good to go.
I have filmed most of the projects in the Let's Make a Difference Lookbook as my commitment to charity is strong. View the Lookbook Here. All patterns are free to print out and/or download.
Tutorials Featured in This Lookbook
In order of popularity.
Crochet Pattern Ideas