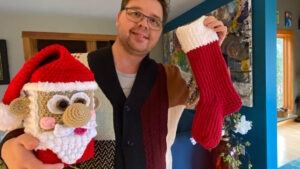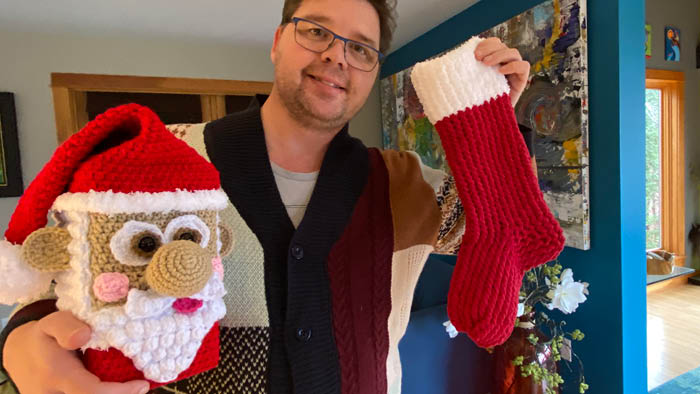 The Loom Knitting Christmas Stocking was written by me in 2009. Using 5″ loom knitting tool, eWrap a Loom Knitting Stocking. This is a free loom knitting pattern.
This is using the twisted knit stitch that is achieved through eWrapping concept. The example picture is the first one I ever did. This pattern has been lost for years and found and the picture is the original stocking I made as a tester.
I recommend white fluffy yarn for the cuff and use two other colours for the body, heel and toe colours.
The stocking is about 17″ tall.
More Ideas

Tutorials
The hat is made in the exact same way without doing the ribbing at the end of the hat. 
This is how to change the colour at the brim. 
Looms