Where is the best place to have pictures converted to crochet graphics and word charts? I constantly refer to Sara from Alaska, owner of Momma's J.A.M Pack.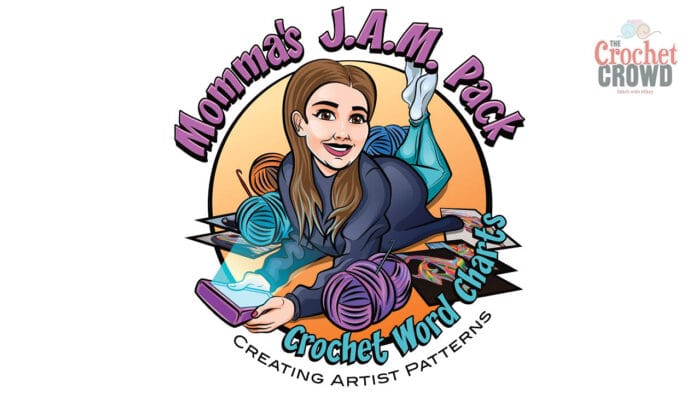 Sara has recently celebrated ten years of business of converting pictures to doable word charts. You can pick from one of her established patterns or ask her if you can get something custom-made.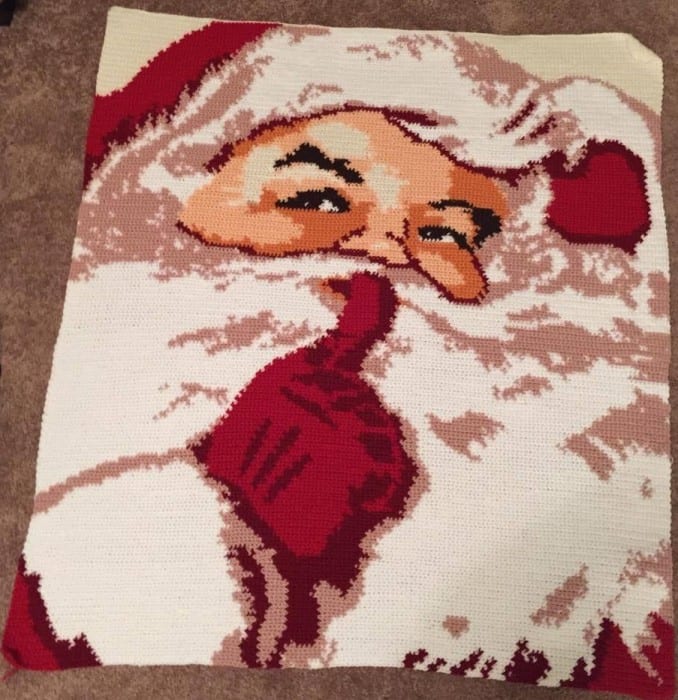 Sara is one of the most reasonable services for this niche field. While some programs may be free, I often tell people to cut the nonsense and just get Sara to generate the graph and word charts to make it work. The free programs can be a nuisance and extremely time-consuming, if not down right hard to use.
Established patterns from icons like Betty White, Elvis, Nelson Mandela, Beatles and Martin Luther King, to name a few. Even amazing items like Stained Glass pictures.
You can reach out to Sarah through her Common FAQ (frequently asked questions) section of her page and open discussions about transitioning your pictures to word chart format.
Choose from dolphins, whales, and many other cool finished graphs ready to be delivered to your inbox.
.
.
The Crochet Crowd doesn't generate these pictures as Sara has mastered it with quick turnaround times.
What Exactly is A Word Chart?
Sara will give you instructions where the colour is told to you by the stitch counts already figured out. While you get a graph format, the written instructions are provided to you to avoid sitting there counting out the damn boxes. It's much faster.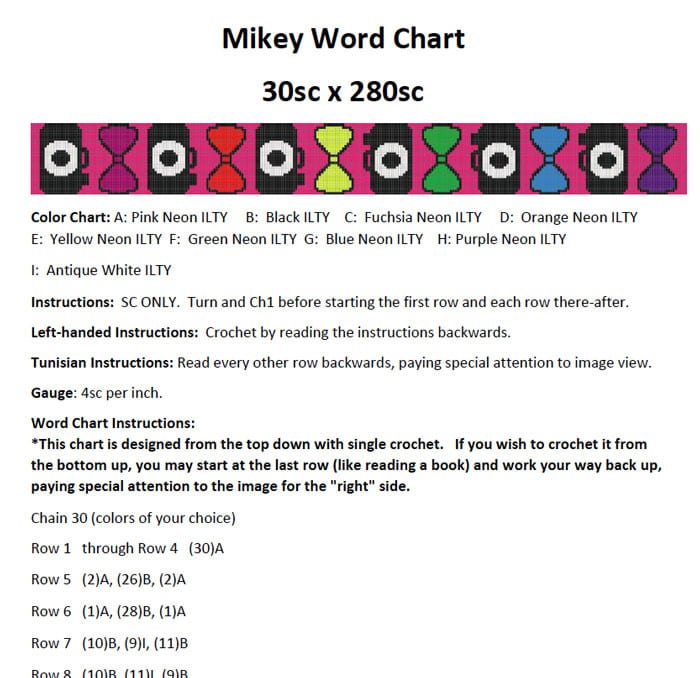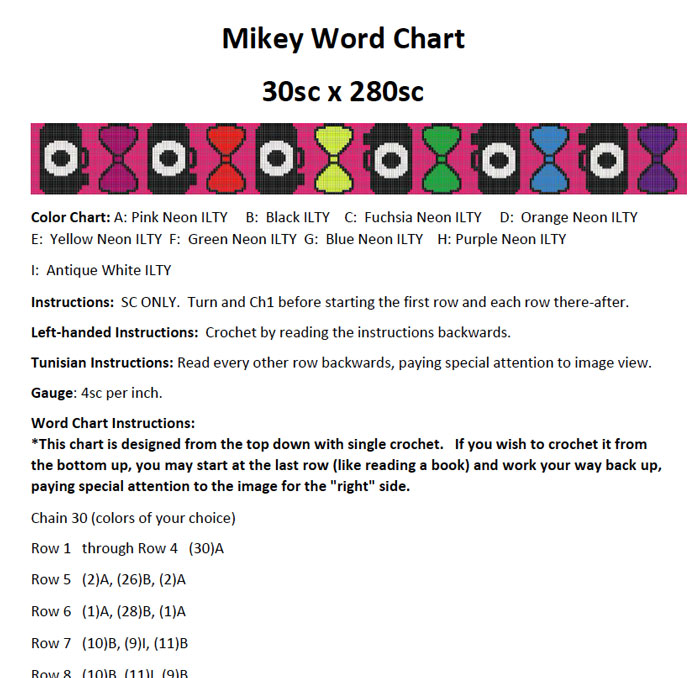 The Bow Tie Crochet Scarf is an example and is an available free pattern she created just for me.