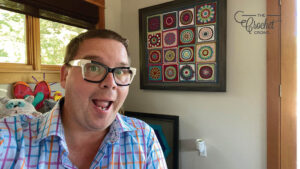 Daniel and I have been projecting into the future with our disco ball on what the summer looks like. As the days are inching forward, I think we are right… unfortunately. You may need to brace yourself and plan ahead.
We are labelling summer 2022 as the stay-at-home summer for many people. Having worked in the trucking industry for several years and seeing the impact of fuel pricing, we believe we are going to hit this hard in the summer. 
---
During my trucking years, Hurricane Katrina caused significant damage in the southern USA. I was in Baton Rouge about 2 weeks after Katrina and I haven't seen anything like that. We delivered house plants to a Lowe's Store or Home Depot that no longer had a roof. Meanwhile, back at home, the fuel pricing skyrocketed.
The trucking services became significantly more expensive to compensate for the fuel. Meanwhile back at home, our gas stations never had sign-changing equipment that went over $1.00 per litre. So signage of the gas stations needed to be updated. Living cheque to cheque, we had to make life decisions that favoured staying home. Finding our own entertainment without spending much money.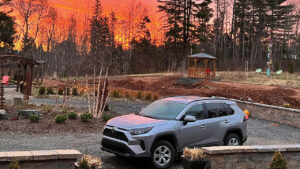 As of May 5, 2022, to fill up my car is now approximately $90 CDN. It was about $45 more than usual. For my American friends that's about $63 USD. We filled up Gerry cans for Daniel's tractor with diesel being $2.50 per litre. We stopped the pump at $100 and the cans weren't full. This is normally $50. For my American friends, this is about $70 USD.
Daniel and I work from home, so our commuting is zero and the car last about 2 to 3 weeks between fills.
We've seen this before and wait for the hammer to drop onto the glass table. Daniel and my grocery store shopping is now over $500 main grocery store plus $280 at the farmer's market per month. That is $780 on food alone without doing anything take-out-related. For my American friends, this is $550 USD per month.
---
We Compensated With Behaviour Changes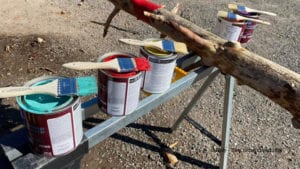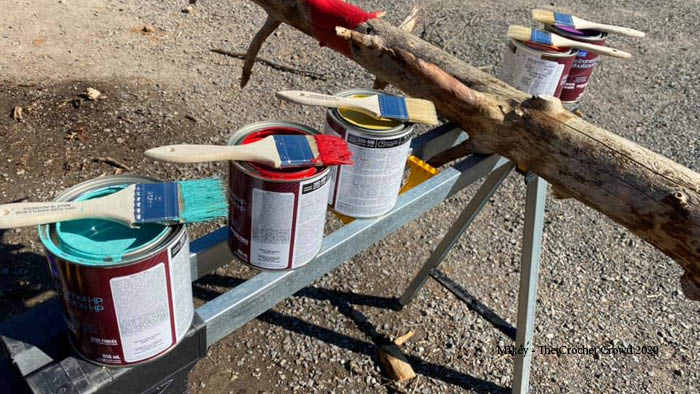 Back in the 2000s, we made informed choices not to drive the car more than we had to. We can get bored and are looking to be entertained and when this happens, the hobbies and crafts pick up as people are looking to do something with something they may already have at home.
We also decided to cancel trips and adjust our summer.
---
What Makes Me Sure
Right now, we are approaching the seasonal low of the hobby with the 3rd week in June being the worst week of the year for website traffic and video views. We are slightly sinking down but unlike anything, I have seen without the pandemic being the cause of it. YouTube is up nearly 1 Million Views over normal for us. It tells me, that people are already figuring out ways to do something with their time.
Daniel and I predicted this about 2 months ago and adjusted our summer plans on a business level to be a "Happy, Fast and Cheap" summer. You are seeing an influx of small projects we are recommending because we believe people may be looking at their yarn collections and using them as time fillers or entertainment.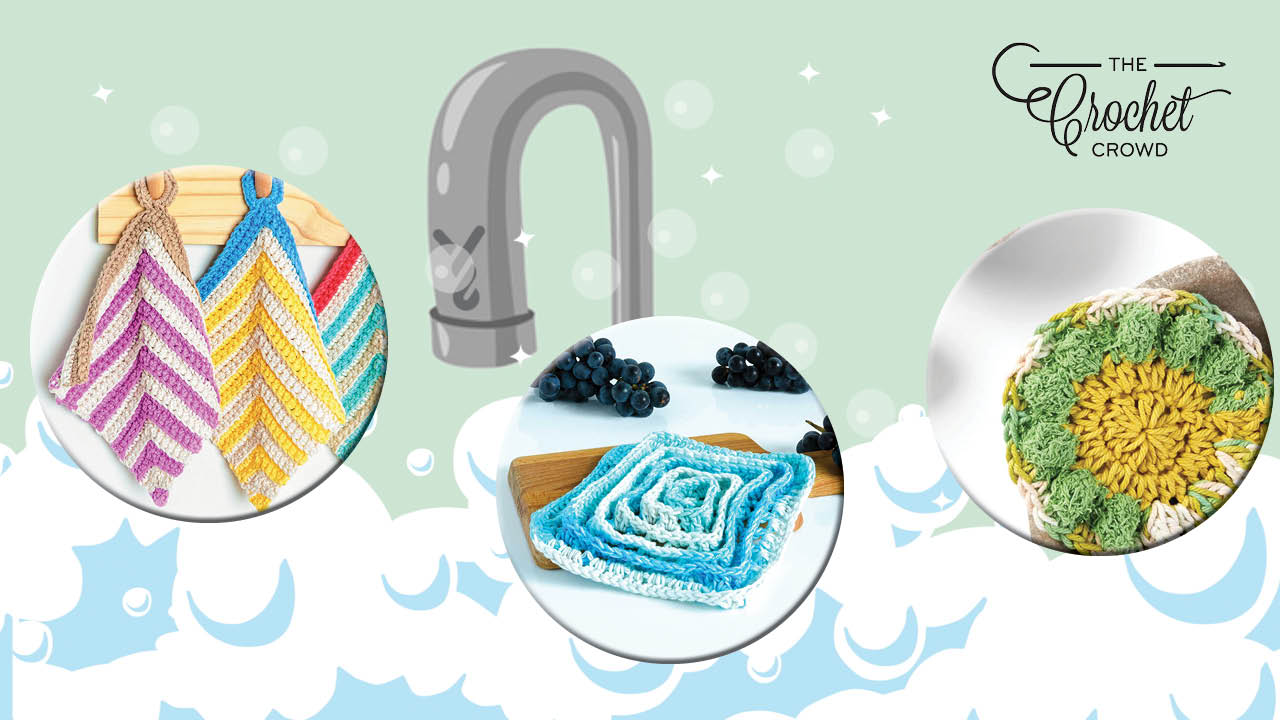 Daniel was first mentioned to have quick starts and finishes with projects. The Crochet Dishcloth Series was conceived. While we still have our annual Summer Stitch Along, my focus is on smaller things, tips, tricks and things to encourage educators to be creative.
---
In the Future
We are projecting we haven't seen the full effects of the transportation costs yet in the economy. It takes a few months and suddenly the products you enjoy may be jumping up in price including anything under the sun. We believe, we've only seen the tip of it so far and by the summer, you will see social media lighting up on fire with the negativity of the cost of everything. No one is immune to this, we are all in this together. I think those involved in the transportation industry right now know what's coming ahead.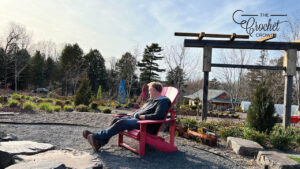 Daniel and I are fortunate in the sense of having space to create and play. We have over 5 acres here and Daniel loves to garden. Myself, I'm just happy to screw or hammer something and will assist once in a while. Our entertainment is on the grounds here at home.
We have a local lumber mill around the corner from our home and the wood is a fraction of the price of a retail store. So it makes the woodworking far cheaper and we can get what we need. Their off-cuts and imperfect wood are our treasures.
It allows me to get outside and get some fresh air without worrying about travelling somewhere to keep me mentally entertained.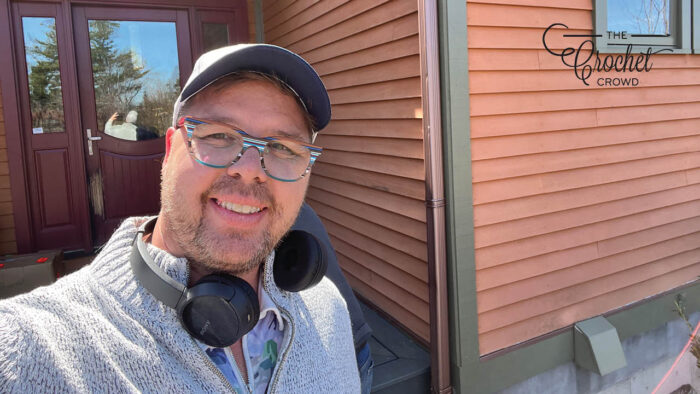 On the business side, I went through my yarn collection to re-organize and strategize my goals for the remaining of the year. Yes, I have a lot of yarn but it's also my business to have the tools I need to educate and create. I will be looking at this collection to see what I can do to push creativity with what I have on hand. For you, it may mean you are substituting.
I'm not discouraging to buy yarn but I think this summer, based on the fuel rates, your choices may be fuel versus things you already have in your life. Does it make it wrong… NOPE!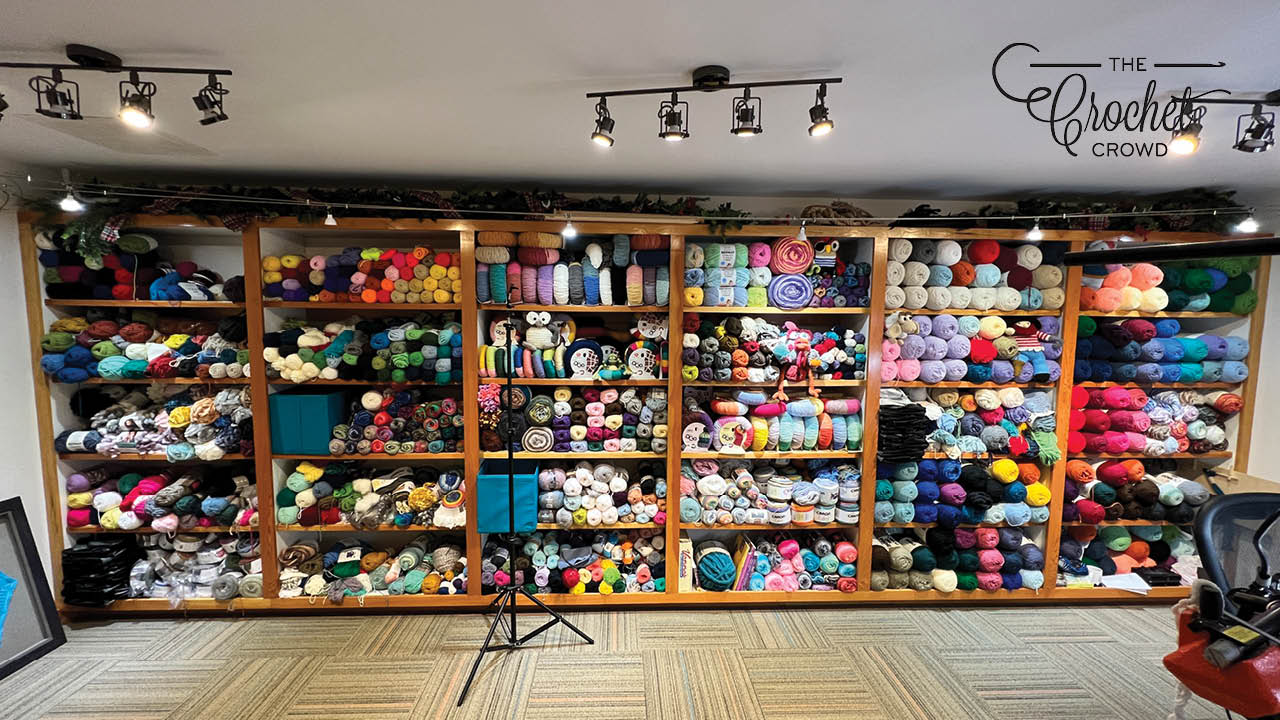 Just keep in mind, that we are all in this together. It's not a USA thing or a Canadian thing… it's a global thing. I do see people on social media self victimizing themselves and crying foul at the raising or prices but I cannot see a way around that based on the fuel. We use fuel in so many products that it's bound to happen. You can scream into social media all you want about the raising of prices, but like you, we are helpless as bigger things or decisions are at play that we have zero control over. For that, this is going to be rough.
This is just our prediction based on metric data we can see and our own personal choices. You may feel differently. 
---
What Do You Think…
Leave your thoughts in the comments below.