This blanket uses Bernat Blanket Perfect Phasing, and you can see four strips make up this 36" x 51" long blanket. The strategy of putting this together gives the faded illusion of the colours, creating a chevron look. This is the Crochet Corner to Corner Chevron with Perfect Phasing pattern.
You can use all of the same colours if you want to, and without my tutorial, I will show you how to cheat this without sewing the panels together. However, I recommend doing only 32 boxes in length, not 34, so you have extra yarn for my attaching method.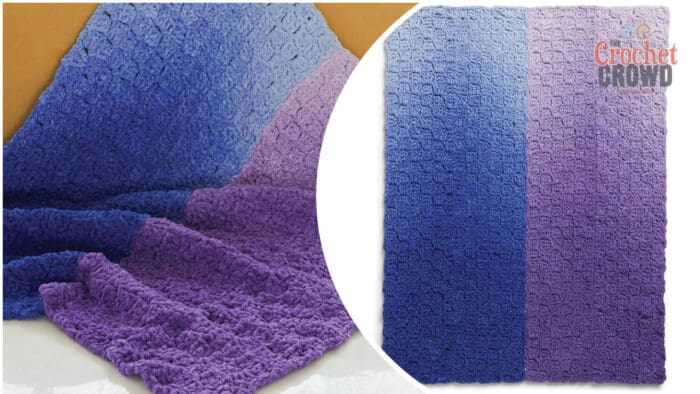 .
.
Tutorial
Similar Concept
You can do this similar concept by joining without sewing with my Crochet Log Cabin Blanket. There's also a free tutorial to help you.