We've been seeing this come back into trend and had to investigate. Have you figured it out before analyzing the pattern? This is the Crochet Lattice Pompom Blanket.
Is it entrelac?
Are they squares?
What is going on here?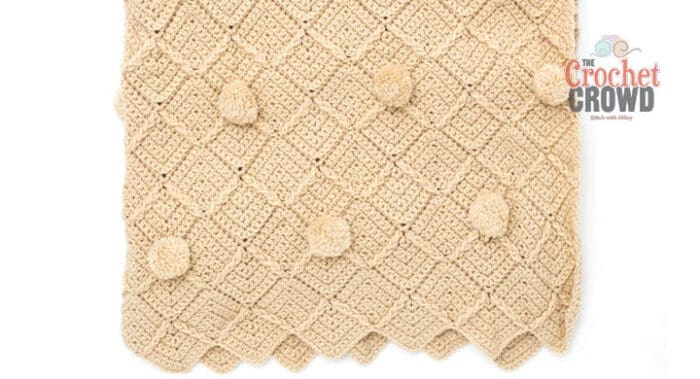 On Yarnspirations Stitch Squad, we saw someone do this with transitioning yarn phasing in the greens. Of course, we stand up from our seats to say... what!?
I thought it might have been entrelac or squares, but it's an illusion. People haven't been doing the pompom add-on, but the rest of the pattern is intriguing.
For those who can read the crochet diagrams, you can see how it's done. It's just in rows and the double crochet front posts give the weird eye illusion of texture. It's pretty magnificent to be frank.
---
If you love waves, you may be inspired by the Crochet Waves and Leave Blanket below. There's a free tutorial too.