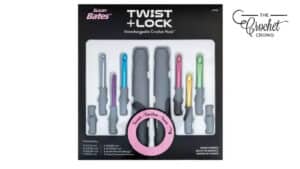 Brand new hooks by Susan Bates called Twist + Lock Interchangeable Hooks have become available. From one crocheter to another, let me give you my impressions.
As the years went on for me, crocheting thirty-four years, there was something about these hooks that compelled me right from the minute I saw them. The length of the hard rubber handle gripper screams my name. The gripper is 4.5″ long and fits my hands perfectly.
With just one hook and the cutter inserted into the hook, the hook is 7.5″ long. This means the back of the hook doesn't jam into the palm of my hand like a typical hook. A typical hook may be as short as 5.5″.
If you are to put a hook on each side of the handle, the hook length is 9″ long. The secondary hook isn't in my way but there, so it's not misplaced.
I didn't what the small pieces were until I realized in the deluxe kit, there were two cutters provided. This allows me to leave my scissors at home as the cutter is with the handle and the blade is deep enough not to cut my hands. It's so freaking convenient!
I don't have to drag a project bag to potentially stab myself with scissors in the bag to do the rough cutting of changing yarns while travelling. How amazing is that!? 
The pieces aren't just inserted and twisted. When you insert it, you push, and it presses a spring inside the handle. You then twist, and you can feel it lock. The side nubs push back into a groove that won't allow the insert to turn as you work with it. You must push it back against the spring to untwist and unlock it. The use of the hook doesn't have enough pressure to release the hook unless you intentionally do it.
The Deluxe Kit
The deluxe version has two handles, two cutters and one each of F / 3.75 mm, G / 4 mm, H / 5 mm, I / 5.5 mm, J / 6 mm and K / 6.5 mm. The hooks are the typical inline hooks that Susan Bates is known for.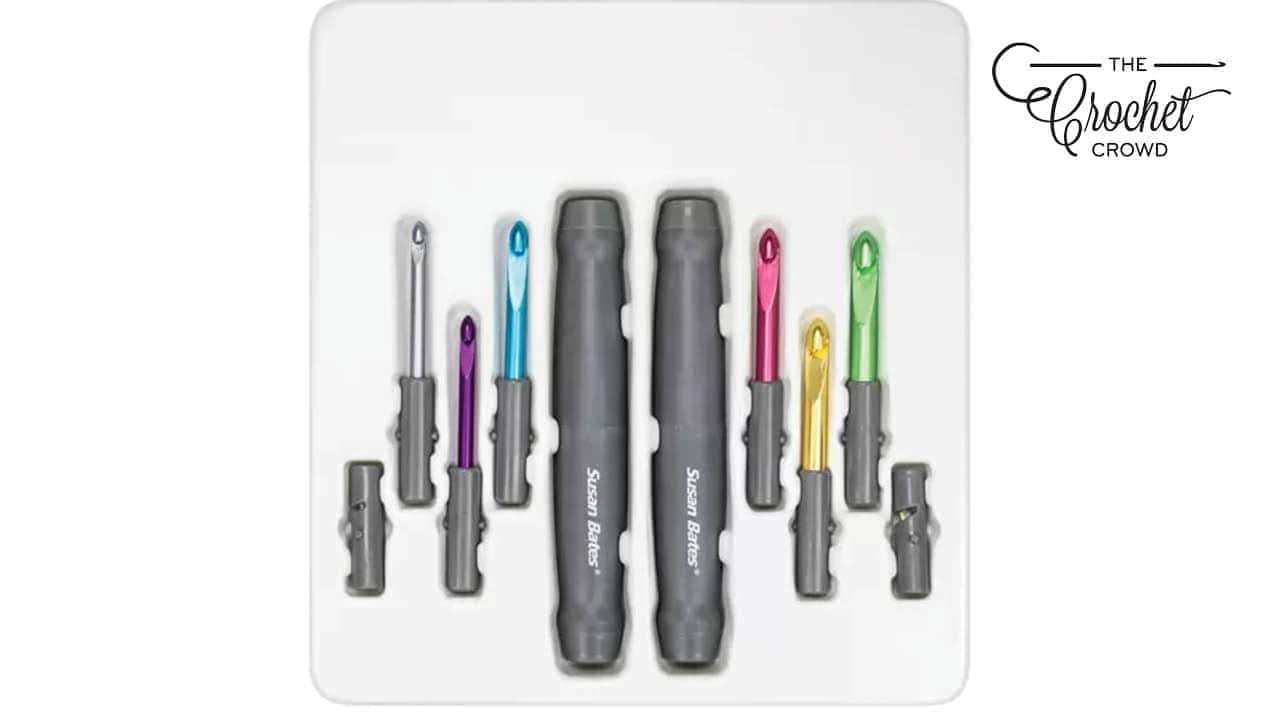 ---
Preview
---
The Single Kit
The single kit has one handle and two of the most common sizes in the packaging. 6 mm / J and 6.5 mm / K are included with the handle. There is no cutter in the single package version. The hooks are the typical inline hooks that Susan Bates is known for.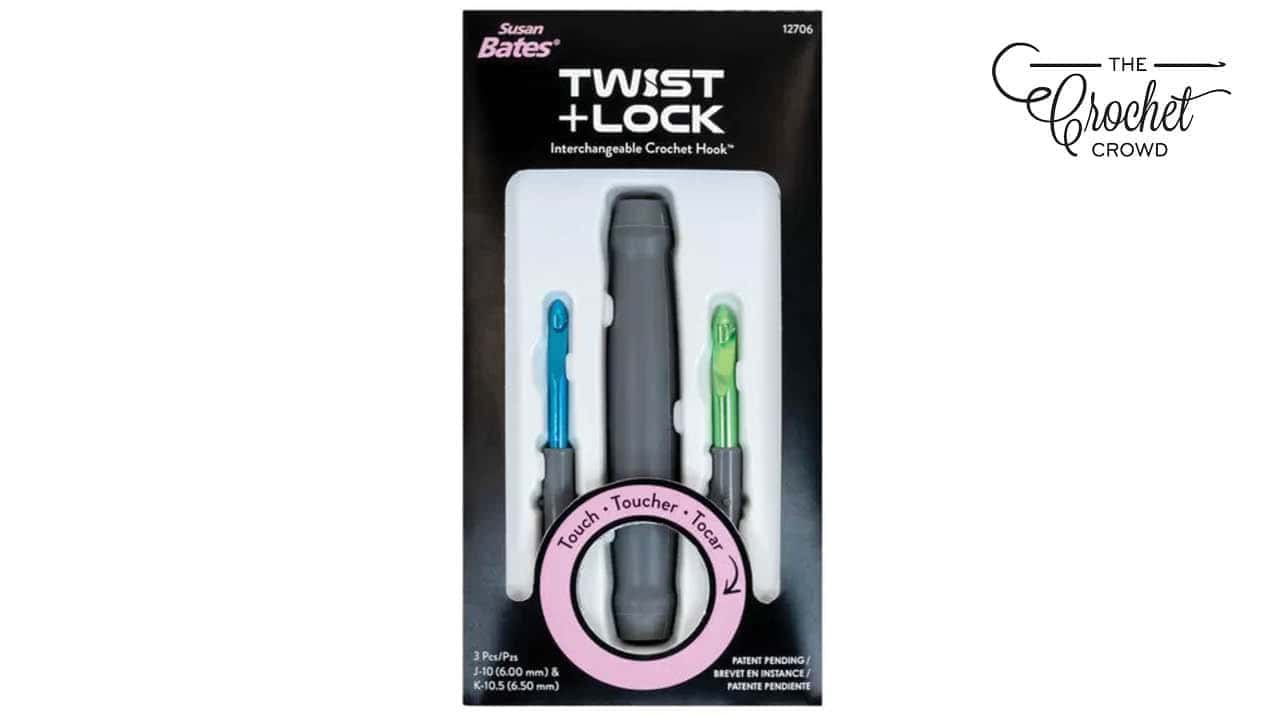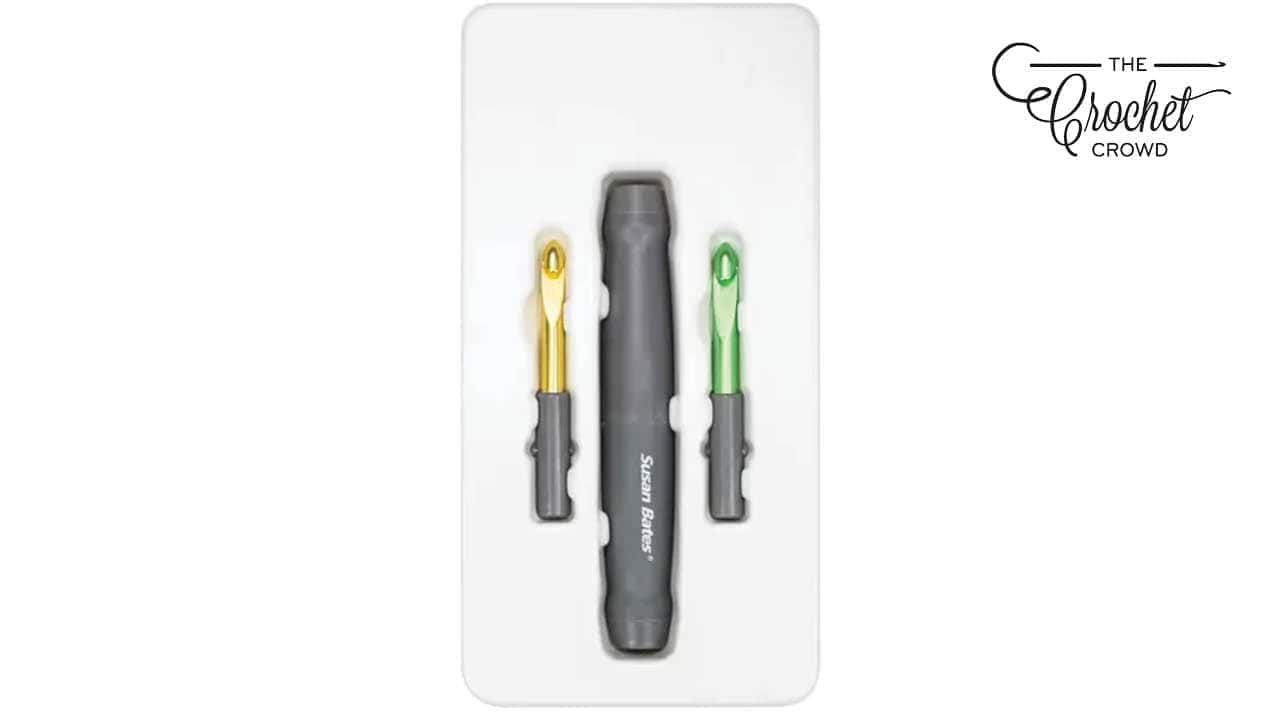 Where To Find These?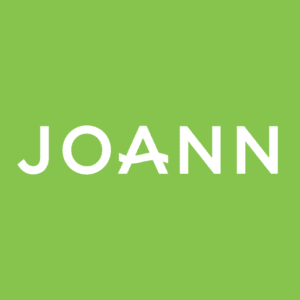 Currently, JOANN in the United States is starting to carry these. You can also find it on their website for shopping online.
Eventually, an unknown timeline may come to Canada and be available on Yarnspirations.com in the future.
From my point of view, the cutter option on the hook was so smart! I was so captivated by it.
---
More Ideas