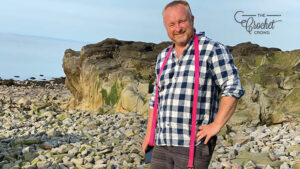 Daniel is returning from Europe on a three-week tour of property inspections, services and excursions. There are four main criteria in any destination for a crochet group.
Location
Cost
Excursions and Tour Options
Time of Year
---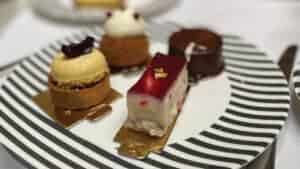 During the three weeks, accompanied by our travel agent, Sherry Leybovich, who does the tough negotiations, they were on an adventure of trains, planes and automobiles. It also included one week on board Azamara Journey Cruise Ship. While Sherry is a franchise owner of Cruise Planners, most of her planning and trips are for individuals and families for land adventures. She specializes in groups which is why we have worked with her for years. She takes a lot off our plate and handles the contracts and play-by-play behind the scenes to take the pressure off of us.
During this adventure, according to Daniel, they saw things and did adventures that tipped the scale of big trip planning and made it less known activities but still highly memorable without the foot traffic of others travelling at the same time. Travelling where the main groups don't go to see something new for unique experiences. Some locations they went to were highly busy, so they had a mix of the tucked-away and the commonly known tours.
---
The Hardest Part is Accessibility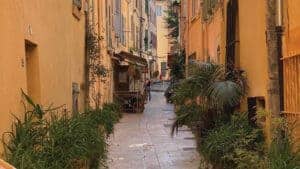 In countries outside of Canada or USA, the governance of accessibility is the downfall to some who need that extra help or require medical equipment to do the adventure. Important things such as the cobblestones of the old roads still exist. Hotels without elevators or limited access. Hotels that have shower closets and not full bathrooms.
The amount of walking they did was substantial.
They saw locations that were not suitable, while other places they saw were the craving to want to book something immediately for years down the road. However, seeing things firsthand and seeing the properties gave them insight into the pros and cons.
---
Options for The Future
Of course, our Travel with The Boys is not 100% focused on Europe as there are other destinations to explore as well.
Stay tuned to Travel with The Boys on our website for updates and changes. The goal of the travel isn't to travel together as big groups as we did with Crochet Cruises. With larger groups comes more challenges in trying to seat many people on buses and accommodations.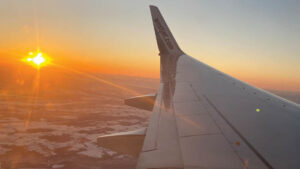 I'm going on the Down Under Redux Cruise from Sydney to New Zealand and back to Sydney next February. I am going on my own, and we have several crocheters with their families.
In removing the conference portion from these trips, the cost of the travel is significantly reduced as we do not have to purchase yarn and materials and rent space and materials. We will still travel together as a group, but less formally.
We will see where the adventures take us. I won't be surprised if Sherry and Daniel discuss 2024 bookings in the next few weeks. We don't have a private email list for those curious but keep an eye on this website for any updates and social media updates.
Remember, this is no pressure. It's a vacation with crocheters where yarn brings us together, and it's the adventures that create lifelong memories.