What if wasted wool is no longer wasted? That was Laura Zander's thought as she toured Peru's fair trade mills.
The 'tops' of the sheep get sorted and put into a remnants pile, and thousands of pounds of luxury wool can get wasted and even thrown out. Laura asked, "What can be done with this instead of throwing it out?"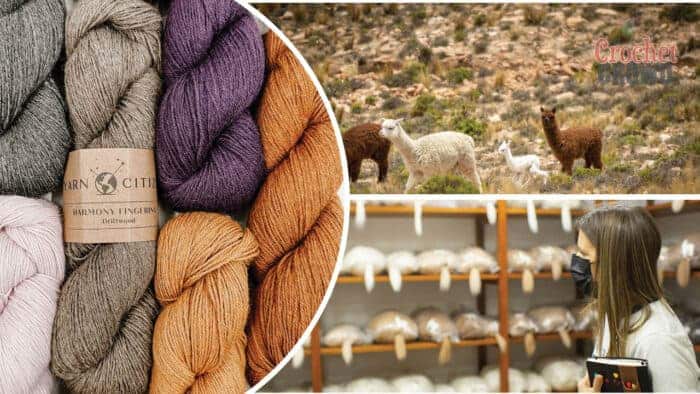 Can the leftover remnants be salvaged instead of ending up in landfills? With this thought in mind, testing was done, and Yarn Citizen was born. There are also free patterns in the Yarn Citizen link.
A new way to upcycle an existing product that is typically seen as waste. It's repurposed and given a second life opportunity at a reduced rate as the remnants are not considered first quality. The wool can be used, dyed and spun into affordable luxury fibre most can afford.
Like Scheepjes Scrumptious yarn, made from recycled plastic components, it can be soft like acrylic and super strong. It is an example of taking an everyday choice and making it self-sustaining with materials already created.
Laura wanted to go a step further in her realization that fast fashion can be affordable but also very damaging to the environment. Why not use everything up as a second lifespan? It's environmentally better.
Besides, by using fair trade like Jimmy Beans Wool does, you are giving employment and living opportunities for those in other countries with a sense of purpose for us to enjoy.
Read more Behind the Scenes with Yarn Citizen here.