---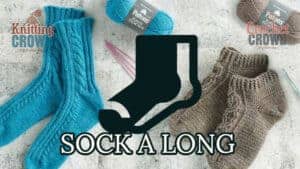 The Sock A Long for 23 is two new pairs of socks. One for knitters and the other for crocheters. For me, I am going to work along with the Yarnspirations Designer to make a pair.
I've always wanted to learn how to knit a pair of socks, so I figured, Yarnspirations is going to teach it; I'm going to play long as a new knitter to see how it can be done. I believe the host is Nicole, and she's a lot of fun behind the scenes.
Once you sign up, you will get a responder within a few days to tell you the materials you need and more. I don't have any details as I am still waiting for my responder.
---
Another Fabulous Pattern
Years ago, we made a tutorial for the Crochet Family Socks. The tutorial is still available too.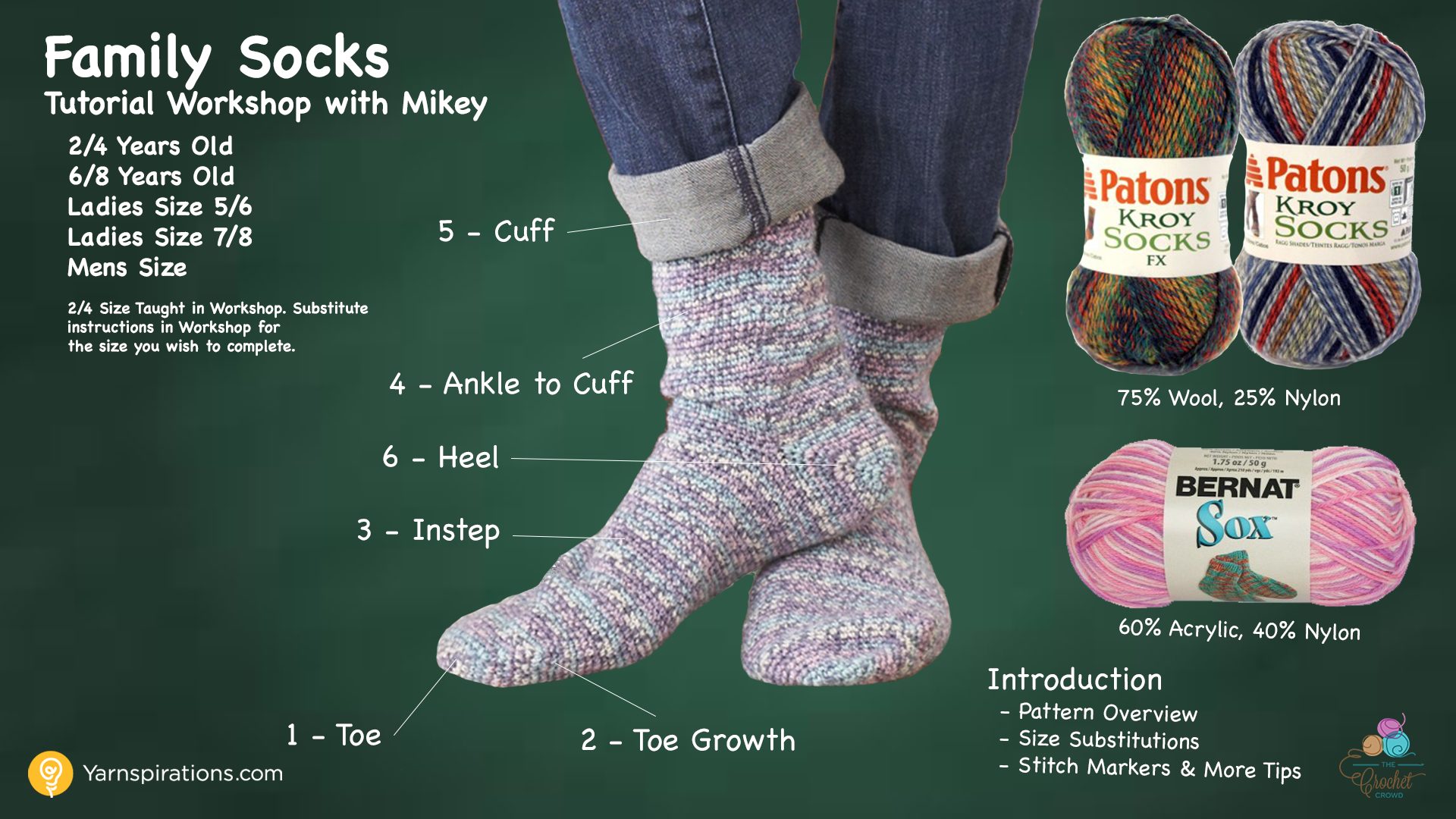 We also have a tutorial for the Twisting Lace Socks as well.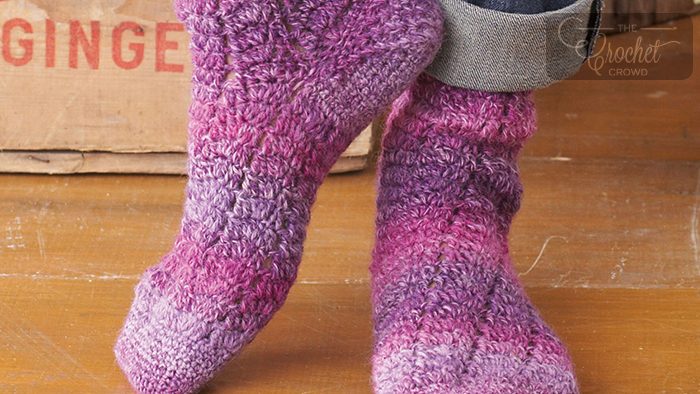 ---
More Collections