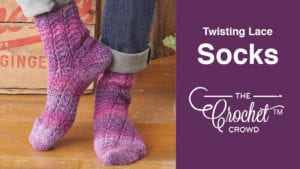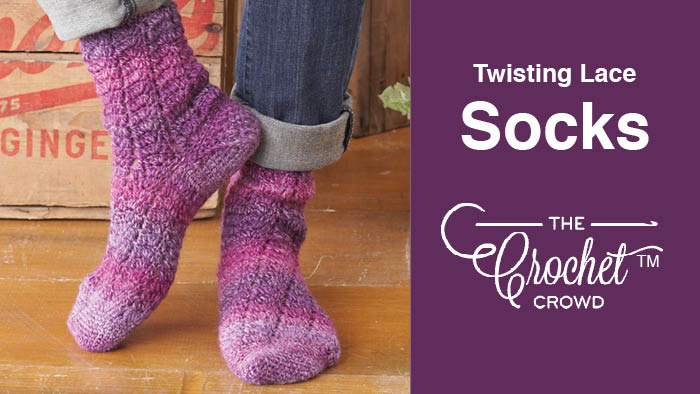 Crochet Twisting Lace Socks
This Crochet Twisting Lace Socks pattern has a name that is deceptive to the crochet work involved in making them. I was expecting cable-work and complex stitching but it's one of those cases where the name is fancy but the stitches are what we are used to. If you know how to do dc2tog and 3 dc in next st, you pretty much have the look.
The awesomeness isn't immediately seen until you step back from the project to see the look of what the stitches are doing.
You start at the toe, then work back to the heel. You complete the heel and then continue up the ankle to the cuff. It's pretty straight forward. The sizes in the pattern are for women from ⅚, ⅞ and 9/10. For tutorial reasons, I decided to do the ⅞ size fully in the tutorial. I do break down a lot to show you how to read the instructions. So you should be able to grasp the differences if changing from the ⅞ I show on camera.


More Pattern Ideas
Tutorial
More Sock Ideas