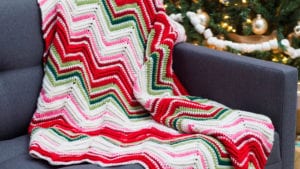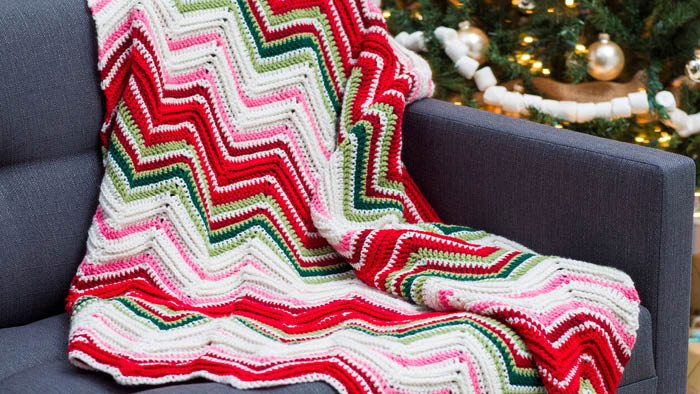 Crochet Ripples of Joy Blanket
Crochet Ripples of Joy Chevron Blanket is Christmas themed. However, you can pretty much colour it any way you wish.
The striping coordination is really lovely in this blanket. I can see myself doing something like this for fall or maybe even spring themed.
The multiples to change the size is 27+3.


Worksheet
https://thecrochetcrowd.com/wp-content/uploads/2020/06/Ripples-of-Joy.pdf
More Ideas
Tutorial
More Wave Blankets