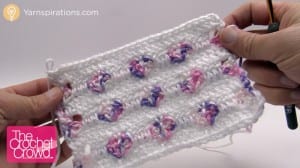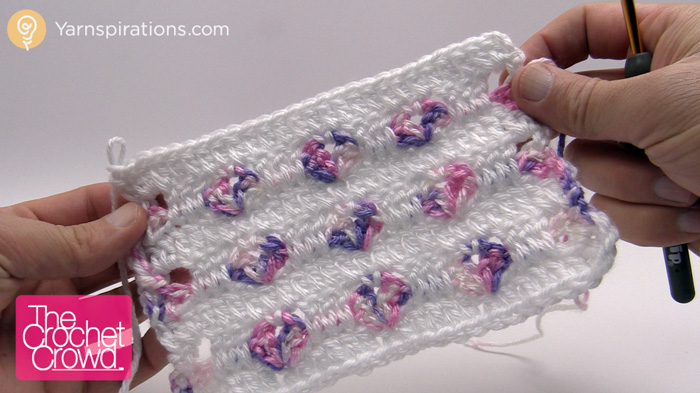 Baby Wallpaper Afghan
This baby wallpaper afghan is inspired by Yarnspirations.
The rows with the variegated yarn peeking out is actually two layers... The variegated is crocheted into place and the white layer is crocheted over top of it revealing the peek a boo spots of the variegated popping out. Reminds me of a lot of baby wallpaper for a nursery.
In my example, I have used Bernat Satin snow combined with sweet pea.
I have provided an instructional tutorial in both right and left handed versions to illustrate how to do this easy stitch. The trick is to watch the edges of the afghan.
This project is in multiples of 6... you keep chaining in 6 until you get to your desired length and then chain 11. This will allow the pattern to stay in balance on both sides for the edges. I have provided my rough diagram that I made for myself for this stitch.
Baby Wallpaper Afghan Crochet Diagram
You are more than welcome to print this diagram for your own notes.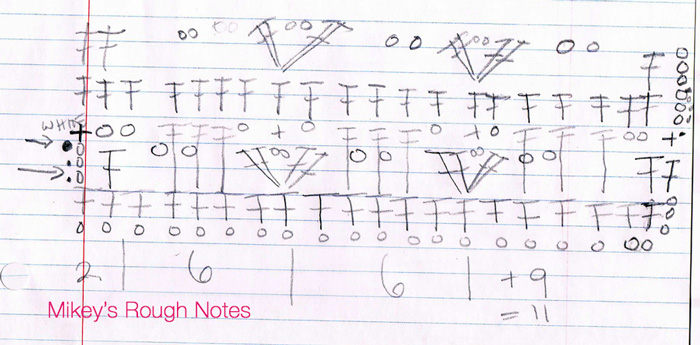 More Patterns
Crochet Tutorial (Right and Left)