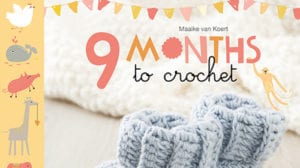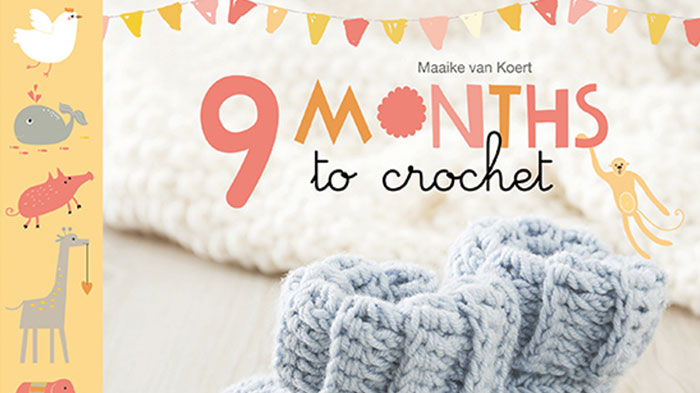 9 Months to Crochet by Maaike van Koert
9 Months to Crochet is a fabulous little book inspired by new mom's waiting over a 9 month period for their precious young one to be born.
The colourful and adorable book has the book separated by trimesters for goals to achieve while waiting. The projects aren't too complicated and very doable while you relax with a crochet hook in your hand.
The book inspiring for creating uber cute items such as baby blankets, clothing sets, toys and accessories. Whether you want to decorate the nursery or feel like making a cute pair of shorts for a boy or girl.
My favourite item in this book is the Sleepy Sheep Mobile. I know it sounds ridiculous, I want one of those for my office here. The book looks and feels like a joyous celebration of new life. The patterns are not too complicated so you can ride those mood swings without the pattern setting one-off, least I hope not.
This book is already available and is new for 2017. By Maaike van Koert, published through Martingale. You can order directly through Martingale to deliver to your home if you live in the USA or Canada. There is also an ISBN number included if you wish to try to see if your favourite book store can order you a copy to pick up if it's not already on the shelf. Order or learn more about this book here.
Pattern Suggestions
Video Preview
Please note this is not an advertisement post but merely a book review for this book. The Crochet Crowd doesn't benefit in any way with your purchases of this book. This is just a courtesy to give you ideas and more.
More eBooks To Check Out
No post was found with your current grid settings. You should verify if you have posts inside the current selected post type(s) and if the meta key filter is not too much restrictive.