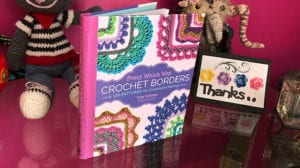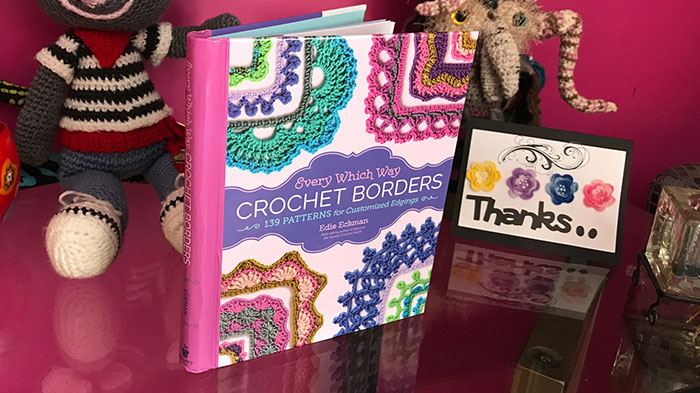 Every Which Way Crochet Borders
Edie Eckman hooks and scores with another crochet pattern book that is a 'Must Have' in my opinion. Every crocheter needs this book.
So often, we tend to stop at the edge of the project thinking, "What more can I do to top off my project with extra oohs and aaahs!"
For me, I draw a blank at times of ideas. Edie has a whack of ideas, 139 ideas to be exact. Talk about wow! I was thumbing through the book for the first time and turned to page 206. I was like "Holy Cow!"
On page 206, 207, 208 and 209, she has miniatures of all of the borders in the entire book put together in a collage! That blows my mind. WHY? Because you can compare each border without thumbing through. Suddenly, you can visualize your project to have incredible borders.
If you are looking to expand your horizons with crochet or even just looking to top off you creativity with amazing looks. This is a must have book. Seriously, I have to ensure it never leaves my office so I don't lose it.
By Storey Publishing. ISBN: 978-7-61212-740-8, Edie Eckman
Video Preview
This is not a paid book review. Just based on my opinion giving the author kudos for a well done pattern book. 
More Crochet Border Ideas