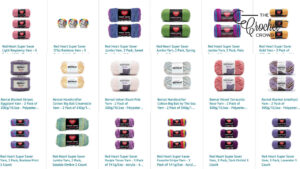 Beginning May 10, 2022 to August 10, 2022, Yarnspirations through Amazon is offering a bulk option with an additional 30% off from their Amazon Store.
Yarn is shipped to the stores in what is called a retail package. You may have seen when the balls are packaged in 2, 3, or 6 depending on the brand. When it arrives at the store, the associate opens the bag and displays the yarn as individual balls. What you see here is the retail package.
For Amazon USA only, the Red Heart Brand and Bernat Brands only, selected 'staple' yarns that people generally use the most are being offered. The choices you see right now are the same choices throughout the trial. However, you may see the yarn sell out and may not be replenished depending on stock level availability.
The additional 30% will be taken off at the check-out when you are ready to process your order.
---
Coupon Codes
BERNAT BULK STORE OPTIONS
The links below should automatically apply the coupon codes when you click them and go to your Amazon. For myself, I only process my amazon orders on my phone, so I have to open the link on my phone and it automatically activates my APP. However, I have provided the coupon codes if you don't see the coupon code. For me, it auto-applied it when I used the link.
Code: 30BERNATDEAL   
30% off, unlimited purchases
45 items will be eligible for discount
RED HEART BULK STORE OPTIONS
Red Heart code will be active tomorrow May 10th until August 10th
            Code: 30REDHEART22
            78 items will be eligible for discount
---
Meanwhile Until August 10th
If today isn't your day to shop, please know that our website has a menu option for you to remember if this is something you may be interested in later.
I have placed an upper menu bar on my website that says SHOP YARN. That link will take you to our page where you will find all of the links for the different Amazon USA Stores for the Yarnspirations Brands. The links for each button will take you to the appropriate place. Please note, that you can find the bulk items in both the Red Heart and Bernat Yarns Amazon Stores but a vast collection of the entire brands may be harder to locate. The link provided for the bulk option takes you to just the bulk options only but is the same store. 
Please note the Magic Monday Sales and sales throughout Yarnspirations.com will remain continuing as the bulk savings is in the Amazon USA Stores.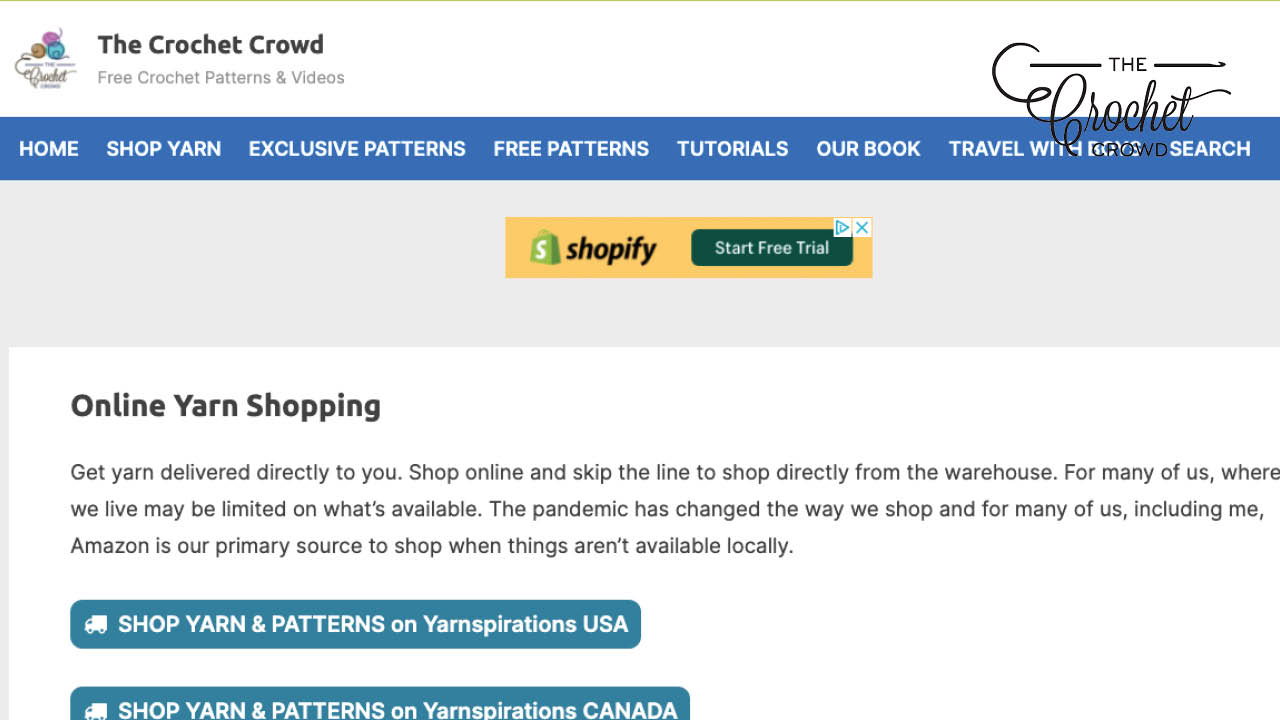 More Ideas
---
One Final Note
The Crochet Crowd doesn't use affiliate links to collect commissions off of online sales. Any purchases you make through any sales platform are to be directed to the sales platform if there is a dispute or questions for purchase. We always love a great sale.
---
More Free Patterns