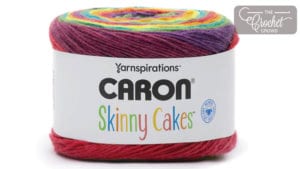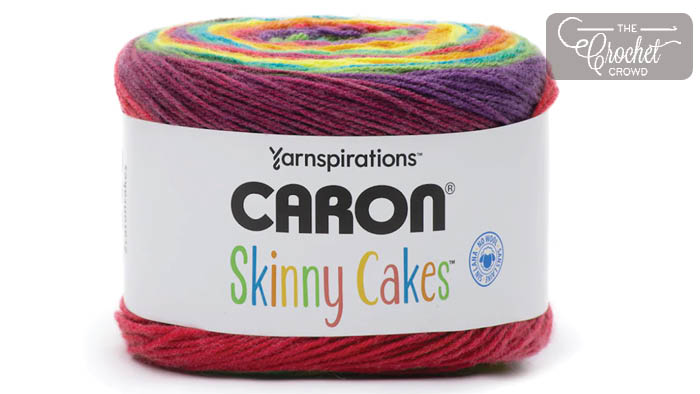 Caron Skinny Cakes Yarn
Yarnspirations introduces another extension of yarn from the amazing popular Caron Cakes. Introducing Caron Skinny Cakes yarn. Other than being a Light Weight #3 Yarn, this yarn is the first Caron Cakes extension to offer more colours than the standard 5 colours that we have been enjoying.
Caron Skinny Cakes goes beyond offering 7 – 9 colours in just one ball. That's a lot of colour mixing in just one ball. For experts, it makes it more interesting and other options for crocheters and knitters to enjoy.
Original Caron Cakes is approximately 383 yds, Caron Skinny Cakes is more than double the yardage in just one ball. This yarn is 250 g / 8.8 oz will go a long way for a project.
More Ideas
Availability
The entire Caron Cakes branding for Yarnspirations is exclusively available at Michaels Stores. Caron Skinny Cakes are limited in availability as it's not a yarn that's available chain-wide. Yes, it's available in select Canadian and USA stores, however, it's not a yarn that will be in every Michaels Store. Sorry to be the bearer of bad news.
The good news for USA crocheters and knitters, this yarn is available through Michaels.com online ordering and shipping. So if a local Michaels isn't carrying this yarn and you live in the main continent of the USA, you have options to still get this yarn by ordering online.
Michaels Canada is expected to do online shipping starting in the fall of 2019. I'm unsure if this product will be added to the website for ordering but it's very possible.
Ideas of Featuring #3 Weight Yarn
No post was found with your current grid settings. You should verify if you have posts inside the current selected post type(s) and if the meta key filter is not too much restrictive.