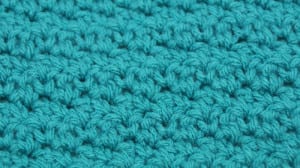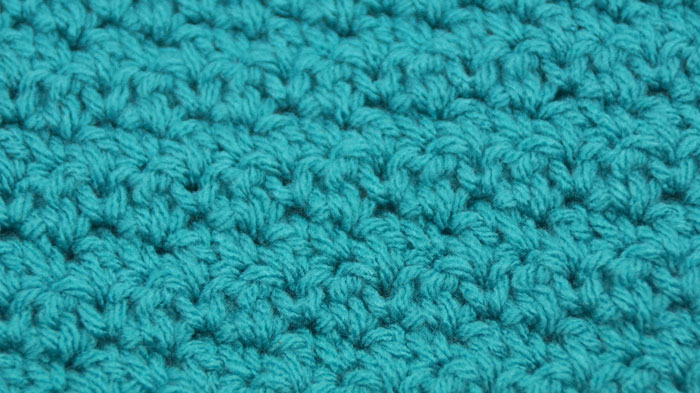 Crinkle Stitch
This Crinkle Stitch appears in a free pattern called the Textured Crochet Blocks Afghan. It is 1 of 6 motifs that are required for that pattern.
This pattern combination gets rid of the typical straight lines you see in crochet to make your project look more solid.
The combination combo is strictly single crochet and double crochet repeating over and over throughout the row. The trick is that the row above must be completely opposite. The single crochet in the row above should be on a double crochet stitch and vice versa.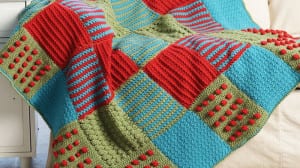 To make this into a larger pattern. The stitch multiple is 2 sts + 1 ch. You can make it as big as you want to and follow the instructions below.
For the afghan square for the pattern, here are the exact instructions.
With A, ch 26.
1st row: (RS). 1 sc in 2nd ch from hook. *1 dc in next ch. 1 sc in next ch. Rep from * to end of ch. Turn. 25 sts.
2nd row: Ch 3 (counts as dc). *1 sc in next dc. 1 dc in next sc. Rep from * to end of row. Turn.
3rd row: Ch 1. 1 sc in first dc. *1 dc in next sc. 1 sc in next dc. Rep from * to end of row. Turn.
Rep last 2 rows for pat until work from beg measures 9 ins [23 cm] ending on a WS row.
Fasten off.