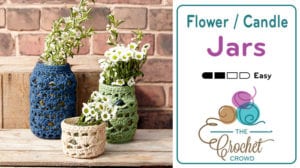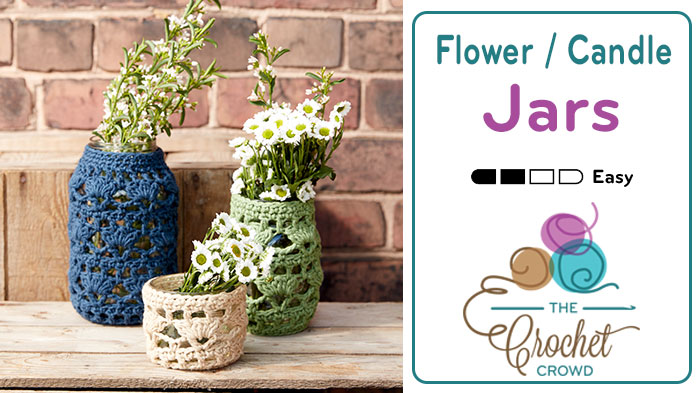 Crochet Mason Jar Cozies
Introducing the Crochet Mason Jar Covers by Yarnspirations. A super cute idea for decor, not just for outdoor or spring, but for any time of the year.
They can be used for storage containers, vases and possibly LED Candles. While you could technically use a real candle at the base of the mason jar, the 100% cotton can handle the heat, I wouldn't recommend it. However, if you substituting the yarn for anything such as plastics, animal blends or acrylic, you may potentially have a hazard on your hands. So just use the LED Candles that are easy to find and save the fire risk. We DO NOT RECOMMEND using real candles.
There are 3 sizes in this pattern. Each of them is similar to each other. There is what is referred to as a body pattern. The small works through the body pattern once. The large goes through the body pattern twice and if you haven't guessed it by now, the third pattern is the body pattern 3 times.
Keep in mind to put the jar inside the cozy near the end of the project as it's permanently inside. Refer to instructions on which rounds you should slide the jar in.


Pattern Suggestions
Tutorials
There are 3 tutorials. One for each size. Small, Medium and Large.
Crochet Basket Pattern Ideas
No post was found with your current grid settings. You should verify if you have posts inside the current selected post type(s) and if the meta key filter is not too much restrictive.