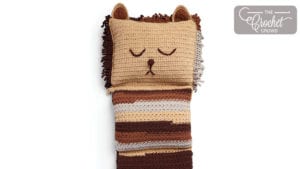 Crochet Floor Lounge Lion
A set of 3 pillows permanently attached for this "BIG" idea. This is the Floor Fun Lion Pillows. 
You will need 3 queen size pillows that are inside this masterpiece. Using Bernat Blanket yarns, these are just a great lounge idea for kids.
These allow kids to slumber and even fun for sleepovers.


More Pattern Ideas
More Pillow Ideas