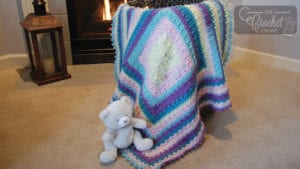 Crochet Baby Blankets + More
Crochet baby projects make for quicker projects to make. It's really nice to make something for a new mom for their baby.
Many yarn products are specifically for babies. For new mom's you have to consider the yarn and where the child is. For babies in warmer climates, you may want to consider cotton as it keeps the baby warm but in warmer temperatures keeps them cool.