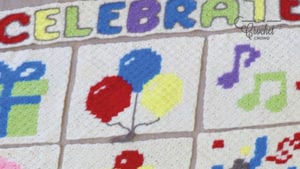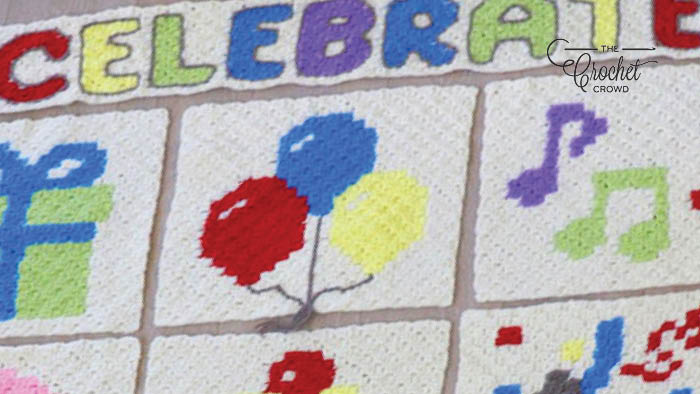 Crochet Birthday and Celebration Blanket
Sarah from Repeat Crafter Me is known for her C2C (Corner to Corner) designs. In fact, she has a book out as well. Some of her C2C Designs are free, like this one.
This is the Crochet Birthday and Celebration Blanket design. The blanket is made up of 9 unique C2C Squares. From the candles to the cupcakes to the musical notes. The pictures on the C2C squares remind me of a lot of emojis.
The blanket can have the word celebration but also she designed it so you could say Happy Birthday in two different ways and switch it out. You could also leave off the banner too.
The free link for the blanket includes links to the individual squares as shown.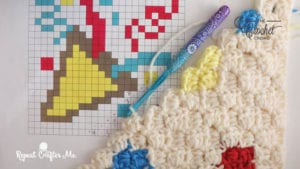 More Ideas


Tutorial
Sarah and I worked together on making this tutorial on how to do C2C Graphghans. You can see how it's done in this tutorial.
More Blanket Patterns