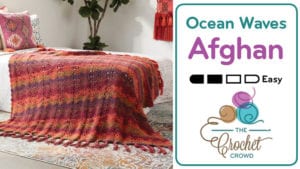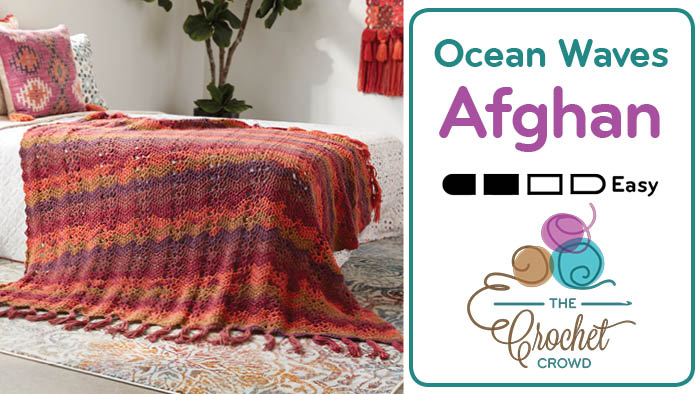 Crochet Boho Ocean Waves Afghan
The Crochet Ocean Waves Afghan is pretty straight forward once you get the pattern in your mind. It's a repeating of just 2 rows over and over once you get started and established.
The key thing to watch for is the extended rows. Both sides of the project are not equal to make this an easy level. In the tutorial, I show you that because, during my initial trials of this pattern, I kept screwing up until the designer set me straight. Her version was simpler but I was thinking in one direction when in fact, it's something different.
If you can read patterns and skip my tutorial, you may want to review the synopsis on the tutorial to understand this even more. Up to you.
This is using Caron Big Cakes Yarn. The striping you see is directly from the yarn ball with no alterations of cutting strands to make it look great. So it's easy and let the yarn ball do the self-striping for you.


Pattern Ideas
Tutorial
Afghan pattern Ideas