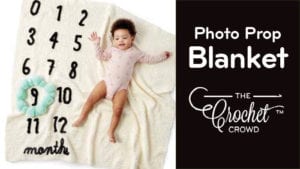 Crochet Watch Me Grow Blanket
Fun crochet photo prop blanket. You can use the ring of pom-pom's for the photo op and use the blanket for baby as they grow through the first 12 months.
Try this Crochet Fun Photo Prop Blanket.
The pattern gives you the chain counts to make the numbers and an overlay for the word months to emulate.


More Pattern Ideas
Crochet Baby Blanket Patterns