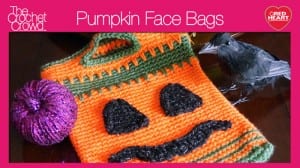 Learn how to Crochet Trick or Treat Bags
These cute trick or treat bags are really quick to make. Combined with the feature of the yarn being Reflective by Red Heart, you have a really cool bag that kids will enjoy. Designed by Nancy Anderson.


Reflective Yarn is a chunky weight yarn combined with a novelty filament that is spun with the heavy acrylic and polyester mix yarn. There are 9 colours to choose at this time. Of the colours, neon pink, neon orange (seen in the pumpkin bag), peacock and olive are my most favourite colours. Daniel had a Red Heart sample of this yarn in Olive and for guys, it's masculine with a reflective quality.
There is nothing hard about this pattern. The trick is getting started off on the right foot. In the video tutorial, I have deviated a bit from the pattern to show you some extra tips which include drop-down single crochet as seen in my sample. I show you how to change colours as well as tips to make the handles stronger!
My bag took me about 3 hours to make everything. It then took me about 1/2 hour to plan and sew the motifs into place for the face. Overall, it's a great pattern!
More Pattern Ideas
Example of How This Yarn Reflects!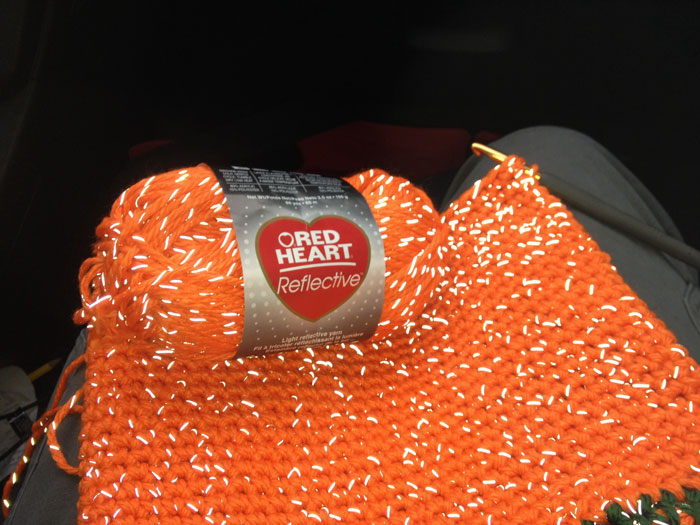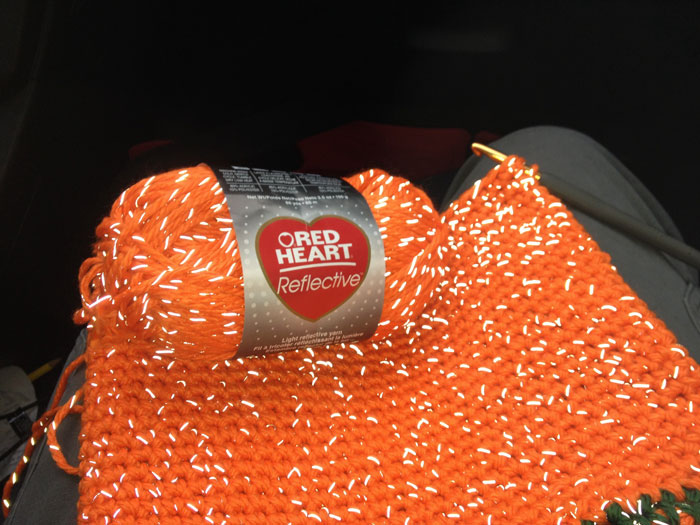 Video Tutorials (Right or Left Hand)
Halloween Pattern Ideas