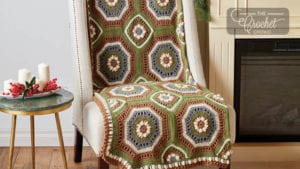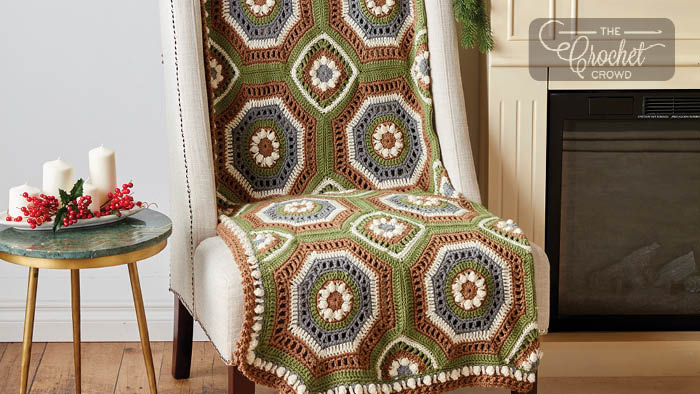 Crochet Woodland Afghan
The Crochet Woodland Afghan is a design by me. While it's being presented as holiday-themed, it can be for any time of year. Its inspiration was the woods in the backyard of my home. Living in Nova Scotia, Canada, the forests are vast and are part of the fragrant air.


Why Octagons and Squares?
This was my first design since Red Heart brands joined in with Yarnspirations. My first major project when I was sponsored by Red Heart in 2013 was the Octagon and Square Blanket.
I thought about returning mentally back to where I started working with a major yarn company. My inspiration shape-wise was from the original. The original was missing the triangles on the edges which I remembered people wanting. So I took the lessons learned from this one.
 More Ideas
Tutorial