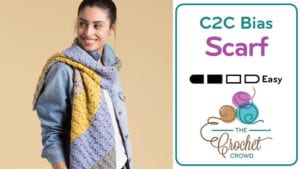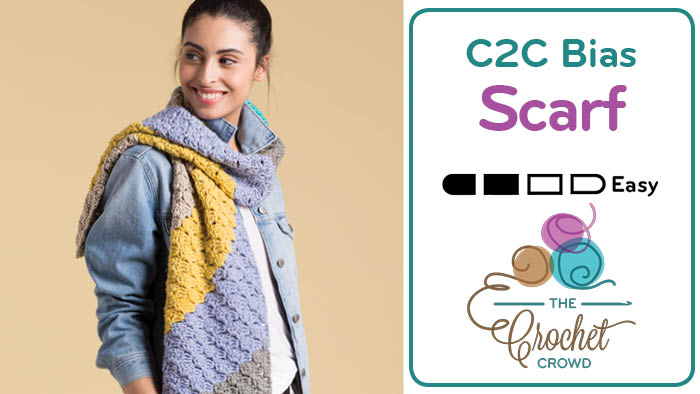 Crochet C2C Bias Scarf + Tutorial
If you enjoy Corner to Corner known as C2C, this easy to make scarf is Corner to Corner using Caron Cakes.
This is the Corner to Corner Bias Scarf. Let the Caron Cakes change colour as it pleases to give you a diagonal stripe effect. You will need 2 balls of Caron Cakes to make 1 scarf.

Pattern Suggestions
Tutorial
C2C Pattern Ideas
More Crochet Scarf Pattern Ideas