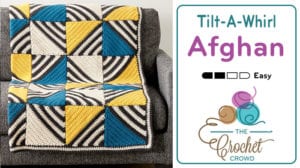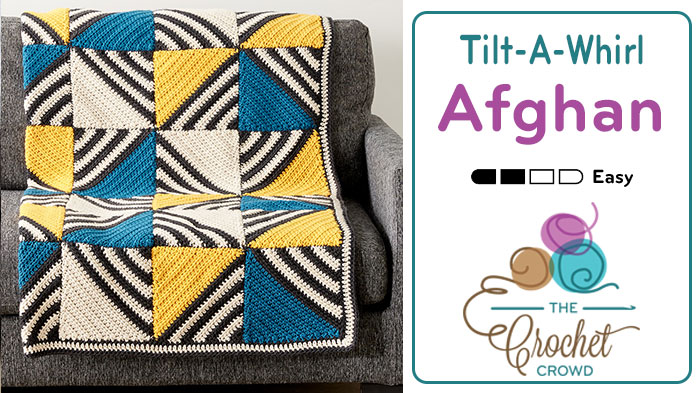 Crochet a Tilt-A-Whirl Afghan
This afghan may have your mind spinning in circles as if you are riding the Tilt a Whirl... Introducing the Crochet Tilt A Whirl Afghan by Yarnspirations.


Pattern Suggestions
This afghan consists of squares using a corner to corner technique with half double crochets. It's an illusion for the spinning action. Picture each square on its own with half of the square having the stripes and the other half being a solid colour. How they are put together creates the illusions of swirling in circles.
The tutorial below covers an overview of the pattern but also how to do the steps. Mikey makes 2 squares and shows the steps and tips for joining the squares. He then does a miniature sample of the border to show you how it's done.
The best thing about the project is that the yarn colours are carried up in the stripes area. This means no cut strings each time a strip appears. So it makes it quicker and simpler. When joining them together, you cover over the carryover string in the join and you will never see it. It's pretty awesome.
Tutorial
More Crochet Afghan Pattern Ideas