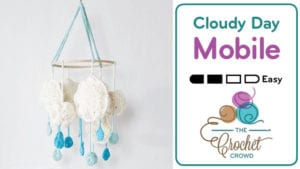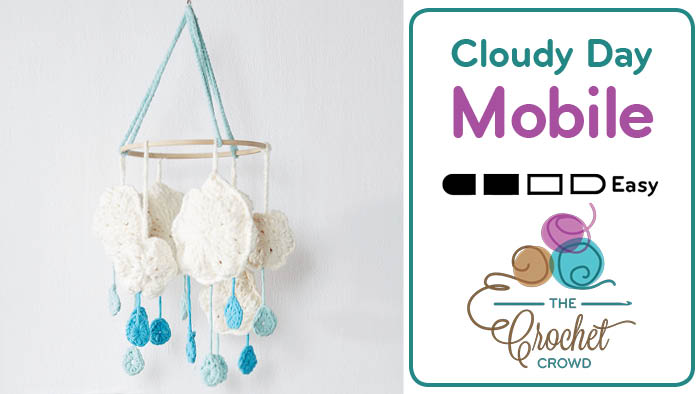 Crochet Cloudy Day Mobile
A super cute nursery decor idea is the Cloudy Day Mobile. Using Bernat Blanket Yarn to simulate light and fluffy clouds with different shades of blue for raindrops.
Just for fun, in the tutorial, I thought it would be neat to add a partial sun to the equation. So my version would be partly sunny with a chance of rain. I know... I know... too much time on my hands. In the tutorial, I show you how to make a sun if you are loving the concept.
Overall, a very easy and quick project. Perfect for ultra-cute baby decor and makes a great baby shower gift.


Pattern Ideas
Tutorial
Some Baby Pattern Ideas