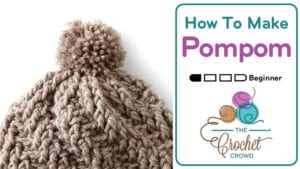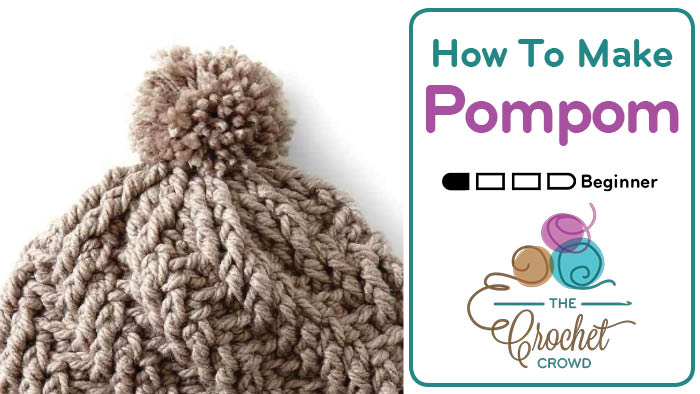 Just Add A Pom-pom
For 2017 and 2018 here in North America, Pompoms are all the rage. I know what you are thinking? Pompoms Really? 
In the fashion world, usually, Europe is ahead of us by a year or two. While in Europe last December, there were pompoms everywhere. On hats, ends of scarves end of ties for hoodies, purses and bags. Even pompoms used as decor. What we do know, whatever happens in Europe eventually comes and hits us a year or two later here in North America. Whether we believe it or not, Europe is the grounds for what happens in the fashion world.
Pattern Ideas
Trends in Europe
We know this to be true even with pop stars of music. Being popular in Europe well before North America. The Backstreet Boys are a great example of that. They were trying to hit it big in North America but it just wasn't hitting the market.
They ended up going to Europe for an extended time. They found their voices, style and came back to North America with a new sound and presentation. One of the Backstreet Boys even joked, something to the fact of, "We're popular in Europe!"
Fashion from Europe & Design Trends
While many of us, including myself, cannot afford runway fashion couture, what happens on the runways eventually spawns into trends. That's of course if the idea or fashion was desirable to a select few. The idea hitting into many designers which spawns a new fashion trend for department stores and value stores.
As much as we can deny it, fashion is cyclical in motion. Colours, styles and more are forever changing.
In the movie, The Devil Wears Prada, you get an idea of the fashion world behind the scenes. I have provided a clip below. The belts are so different and yet appear the same. I have to admit, I'm the one that would laugh about them being the same too.
My point being, fashion and trends are decided by a select few. You either like it or you don't. But what I do love, at least you have a choice.
Just Pompom It Up
If you have been paying attention to Yarnspirations this year, you will have noticed there have been more products featuring pompom than usual. It's not by an accident, it's the trend that is going to be hitting hard in the fall and winter coming up. You will start seeing new patterns and more coming out from all over the place featuring pompoms.
You can make pompoms using tools, your hand or even a spare piece of cardboard. I picked up my pompom maker at Jo-Ann. I've used my hand and cardboard in the past. The pompom maker is so much easier and makes nearly perfect pompoms. Use what you think is best for you.
I have favourite tools and other tools that aren't so favourite. The 3rd video down has a rounded circle that I am cutting the blue yarn on. I totally disliked that maker. I only used it a few times. Just really cumbersome. My favourite is the top video. The kit comes with different sizes so you can gauge the size you want.
Many patterns may tell you to use your hand. Which I do demonstrate in the 2nd video down. This is mentioned so the investment of tools is limited.
So I could predict that the use of Pompom Makers and the demand for Pompom Makers will be higher than usual this year and next.
Some of us prefer pompoms that are pre-made. Bernat has Bernat Pompom. These pompoms are oversized and solid with faux fur. Some of the colours are natural while others are vibrant. The coral and green are my favourites.
Tutorial
Crochet Hat Pattern Ideas