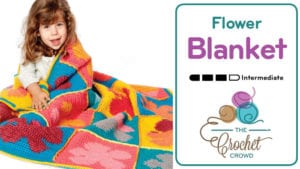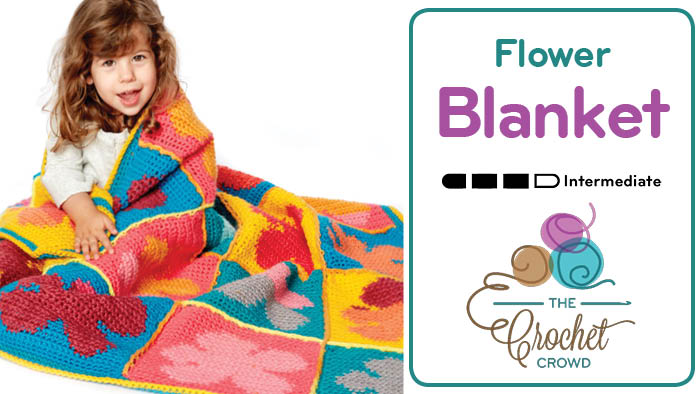 Crochet Pop Art Flower Blanket
I've always said you're the artist. How about this? This blanket uses solid colour yarns mixed with those infamous striping yarns like Caron Cakes or Bernat Pop!
Each flower square is graphghan work. The flower is crocheted using a separate colour. You will see some of the flowers are split in colour due to the yarn ball changing the colour automatically. This helps give it the Pop Culture Art Look.
I have provided a tutorial below how to read the graphs for this concept. The graph is provided as part of the pattern. You will see how to manipulate the yarn strands to crochet this into place as you go.
So if Pop Culture is your thing and you are looking for an eye-popping blanket that sets itself apart from the rest. This may be the design for you. If you have never done graphghan work before, this is a good starting project as it helps you understand how this concept is done to move onto something more complicated in the future.


Pattern Suggestions
Graphghan Tutorial
Use the tutorial to help you learn the skills of reading the graph and following along.
C2C Pattern Ideas