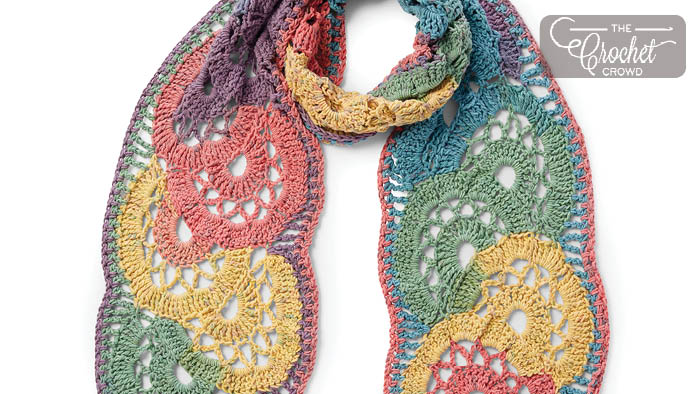 Crochet Calico Flowers Scarf + Tutorial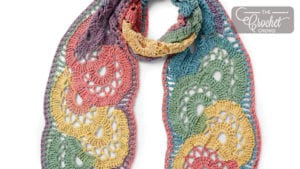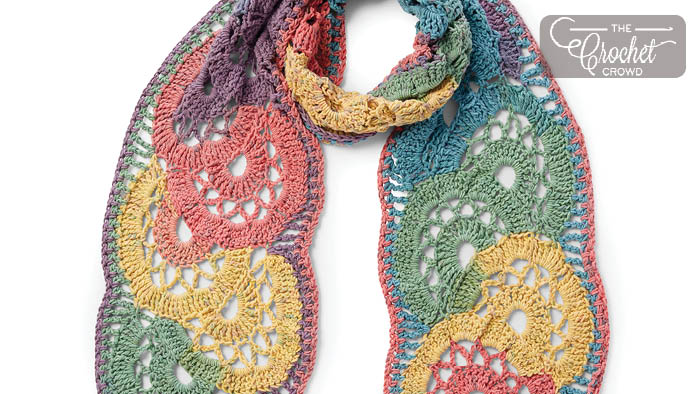 Crochet Calico Flowers Scarf
This incredible Crochet Calico Flowers Scarf is not as hard as it looks. There is an extensive diagram with a lot of detail but if you dissect it, you will see the commonality between the half motif shapes.
The yarn changes colour on its own. I've never seen a pattern transition in colour like this. I thought it would not work out but due to the design, the colouring matches up. Initially, I thought it was several motifs that are sewn or attached together. It's not. It's a continuous scarf that grows out.
There are 1 full motif and 19 half motifs in this scarf before starting the border. 
Once done, you will do two rounds of borders. The border is forgiving too. I love this design. I hope you do as well.
More Crochet Ideas
Tutorial
More Caron Cotton Cakes Ideas
More Crochet Scarves