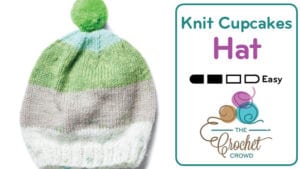 Knit Caron Cupcakes Hat
Yarnspirations has the knitted instructions for the Caron Cupcakes pattern on the ball band of the package of the yarn. The instructions are small to read but thanks to Yarnspirations, I have provided you with a blown-up version of the same instructions.
I won't have a tutorial for this hat.
Blown Up Downloadable Instructions PDF


Pattern Suggestions
Crochet Hat Pattern Ideas