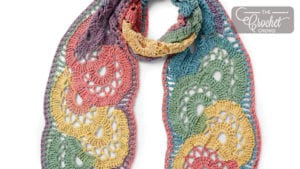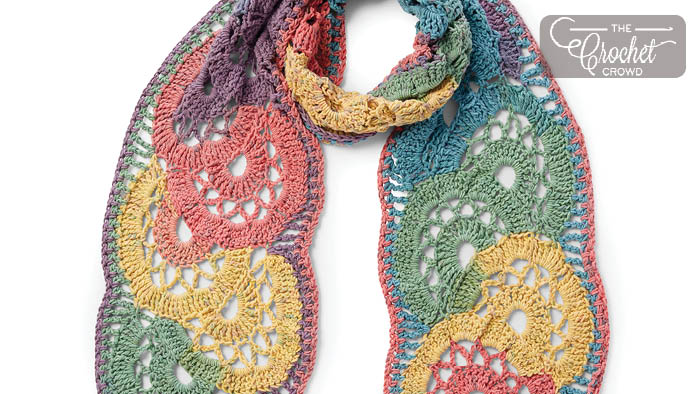 Crochet Calico Flowers Scarf
This incredible Crochet Calico Flowers Scarf is not as hard as it looks. There is an extensive diagram with a lot of detail but if you dissect it, you will see the commonality between the half motif shapes.
The yarn changes colour on its own. I've never seen a pattern transition in colour like this. I thought it would not work out but due to the design, the colouring matches up. Initially, I thought it was several motifs that are sewn or attached together. It's not. It's a continuous scarf that grows out.
There are 1 full motif and 19 half motifs in this scarf before starting the border. 
Once done, you will do two rounds of borders. The border is forgiving too. I love this design. I hope you do as well.


More Crochet Ideas
Knit Caron Cupcakes Hat as Shown on Ball Band
Tutorial
More Caron Cotton Cakes Ideas
Caron Cotton Cakes Projects">No post was found with your current grid settings. You should verify if you have posts inside the current selected post type(s) and if the meta key filter is not too much restrictive.
More Crochet Scarves