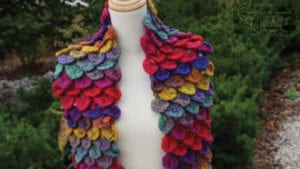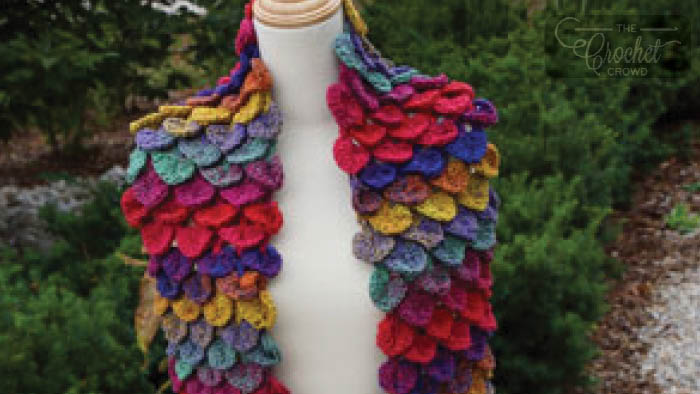 Crocodile Stitch Scarf
This is the Crochet Crocodile Rio Scarf. Developed using the Crocodile Stitch, it created an amazing feathery or scale look to the scarf. The transitions of colours reminded Mikey of Mardi Gras. Mikey had just seen the movie Rio with Blue the bird, this scarf reminded him of the movie and music within.
The scarf is 80" x 7.5" wide. It's easy to do once you understand this stitch.


More Scarf Ideas
Tutorial
More Scarf Patterns