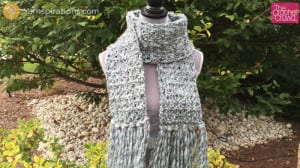 Icy Scarf
Learn how to crochet the Icy Scarf. This is an exclusive Crochet Crowd pattern using a simple stitch idea to make the stitches compact and blend together really well.
Using Patons Iced Yarn, this yarn has a homemade spun look with a hint of sparkle.
I have made a pattern that you can download and/or print. Crochet Icy Scarf Diagram PDF
The pattern is easy to follow and is a great 'no-brainer' pattern to be able to do in front of the TV without much thought to it. I was able to complete my scarf in just over 2 hours. The yarn is thick and so is the hook.
You can use this same pattern for any other type of yarn and hook sizes. Just ensure the hook compliments that yarn and you are good to go.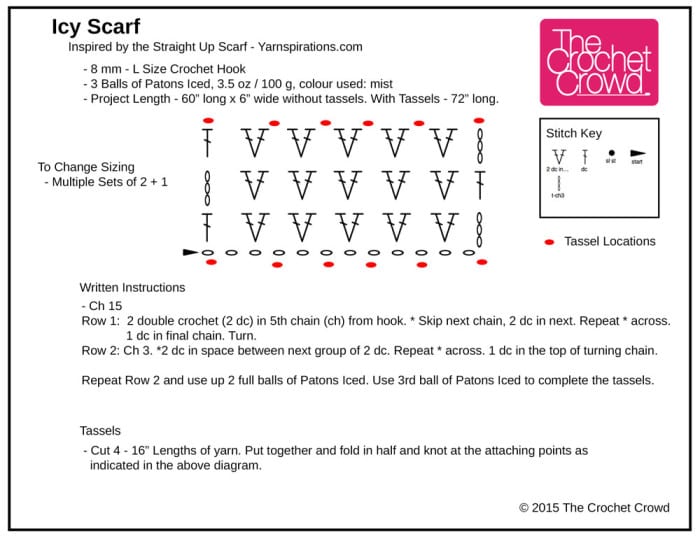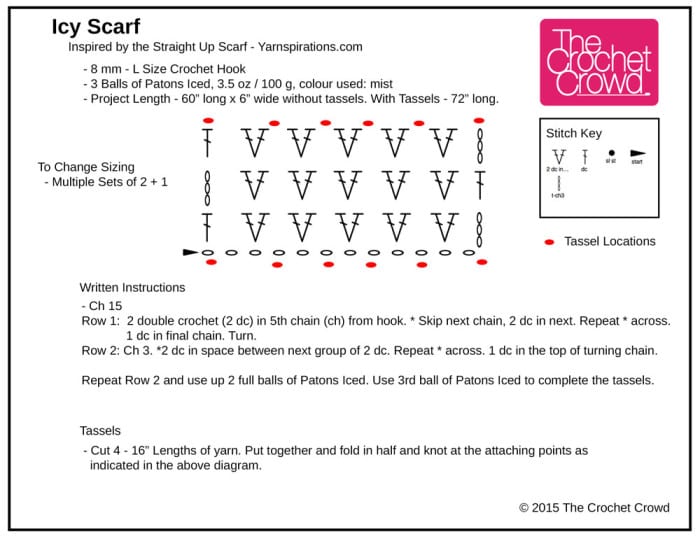 More Scarf Patterns