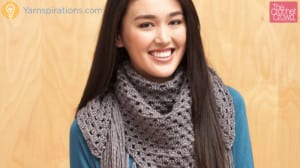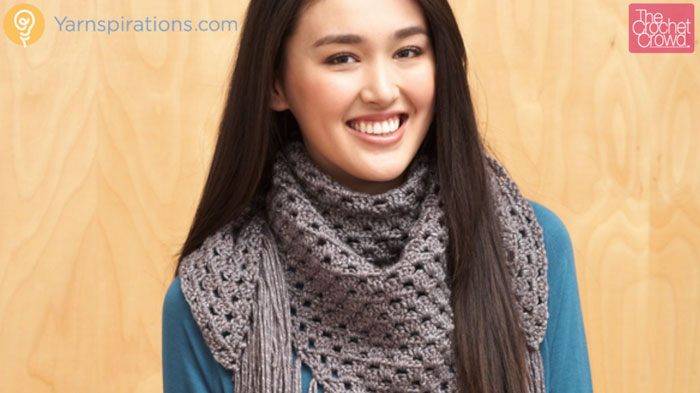 Triangle Scarf
Learn how to make a Big Fringe Triangle Scarf. This is easy to do scarf is just a triangle that grows to the width that you need. It starts off at the bottom and works up in rows.
For adult sizes, you should stop at approximately 42″ wide. For children sizes, between 30″ – 40″ should suffice.
Once you have the triangle complete, you can add the fringe. Fringe, for obvious reasons, is a final touch and you can decide if you would like to apply the fringe or not.


Tutorial Video
Scarf Pattern Ideas