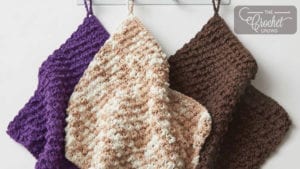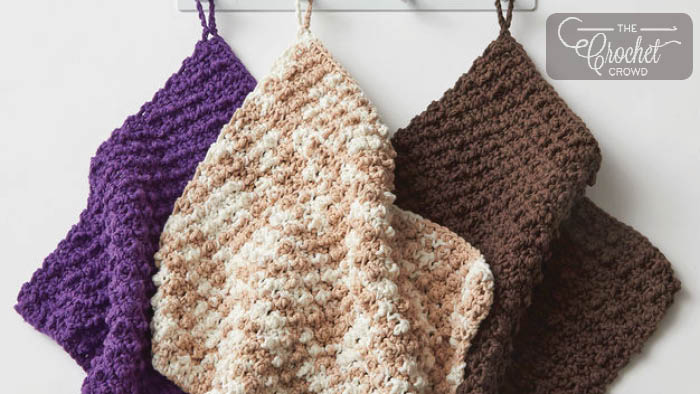 Crochet Dr. Office Project
If you are stuck waiting on a bus, car or even a Dr. Office, having this simple yet interesting, crochet project will pass the time quicker. Introducing the Crochet Dr. Office Project pattern. It is technically the Speedy Texture Dishcloth.
The project is using the Nubbly Stitch. It's a combination of 2 stitches to form the one-sided texture to help clean even more. It's using trebles and single crochets.
The project is straight forward and uses Lily Sugar N Cream yarn. You can opt to have the additional chain 10 loops or leave it off. You can decide what works for you.
If you would like to change the size, just chain in multiples of 2 and this pattern will work out.

More Pattern Ideas
Tutorial
More Dishcloth Ideas