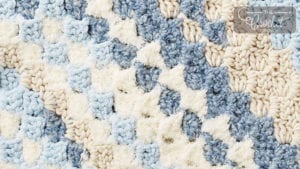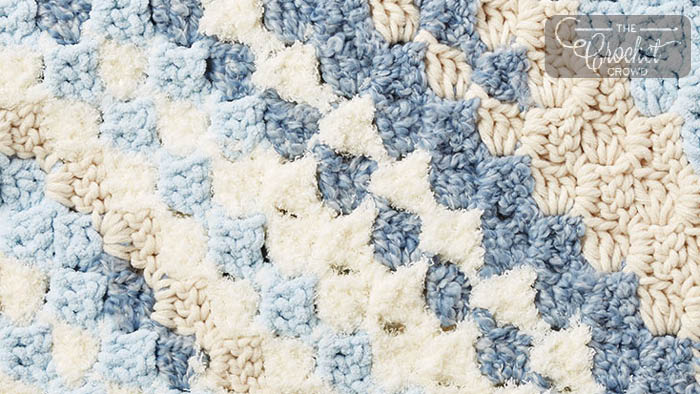 Crochet Block Party (C2C) Blanket
The Crochet Block Party Blanket is a corner to corner concept using Bernat Home Bundle yarn. It uses an 8 mm / L hook with 6 balls of Bernat Home Bundle yarn.
It is exactly the C2C concept  as crocheters have come to love. The yarn changes it's texture throughout the ball giving a random, yet intentionally coloured planned look.


More C2C Ideas
If you haven't tried Corner to Corner yet, see the video below and substitute the yarn out. The width should be about 60″ before you begin your decrease.
Tutorial
More C2C Ideas